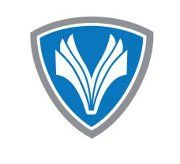 DENMARK, SC (courtesy voorhees.edu) — Voorhees College presents its Women's History Month Celebration and kick off of National Library Month on Thursday, March 28 at 11 a.m. in Massachusetts Hall on campus.
The keynote speaker will be author and journalist A'Leila Bundles, the great -great granddaughter of the late Madam C.J. Walker, African-American entrepreneur, philanthropist, political and social activist, and considered the wealthiest African-American self-made business woman of her time.
Bundles is currently the president of Madam Walker/A'Lelia Walker Family Archives, where she shares the history of her famous ancestors through speeches, publications, documents, photographs, and several public initiatives.
In addition, she is a trustee for Columbia University and serves on the advisory boards of Walker's Legacy, the March on Washington Film Festival, and the Radcliffe Institute for Advanced Study's Schlesinger Library at Harvard. Also, Bundles serves as an advisor and brand historian for the Madam C. J. Walker Beauty Culture product line that was launched by Sundial Brands in March 2016.
She is the author of "On Her Own Ground: The Life and Times of Madam C.J. Walker," the biography of her great-great-grandmother, which was named a New York Times Notable Book. Also, Bundles is currently working on her fifth book, "The Joy Goddess of Harlem: A'Lelia Walker and the Harlem Renaissance."
Bundles is a graduate of Harvard College and Columbia University's Graduate School of Journalism. She is a member of Phi Beta Kappa Society and the American Academy of Arts and Sciences.
During the program, she will discuss Walker's illustrious life and legacy of entrepreneurship with her hair care products and her family history. Bundles will also discuss the upcoming limited series on Netflix about Walker's life entitled, "Madam C.J. Walker," starring and produced by Academy Award winner Octavia Spencer as Madam C.J. Walker.
This event is free and open to the public. For more information, contact the Office of Communications, at 803-780-1191 or at communications@voorhees.edu.