South Carolina Independent Colleges & Universities
The Organization
Chartered by the State of South Carolina as a non-profit, tax-exempt corporation in 1953, the South Carolina Independent College and Universities, Inc. (SCICU) is a charitable organization that is directed by a Board of Trustees composed of leading citizens representing a cross-section of the higher education, business, and civic leadership in South Carolina.
Members
SCICU represents 21 independent colleges and universities each with a unique historical, cultural, and in many instances, faith background. Included in the membership are five historically black colleges and universities.
To be eligible for membership in SCICU, an institution must meet the following criteria: (1) be a two or four-year college or university with its primary emphasis upon the liberal arts; (2) receive qualified accreditation by the Southern Association of Colleges and Schools; (3) be a non-profit institution; and (4) be headquartered in South Carolina.
Mission
Our mission is to strengthen South Carolina's independent colleges and universities through collaboration, governmental advocacy, fundraising, and public engagement so that every student may choose, afford, and earn an independent college education that fits their personal values, professionaland social aspirations, and approach to learning.
Providing a Public Benefit
SCICU's 21 private, non-profit institutions of higher learning enroll over 36,000 undergraduate students each year and offer a wide variety of traditional degree programs as well as accelerated and evening programs for adults. These colleges and universities play a significant role in helping the state achieve its economic and postsecondary education goals in three key areas: (1) Increasing choices and opportunities for postsecondary education, (2) Strengthening our state's economy and future tax base by preparing students to compete in today's knowledge economy on a local and global level, and (3) Creating the next generation of value-oriented leaders firmly grounded in the precept of service above self.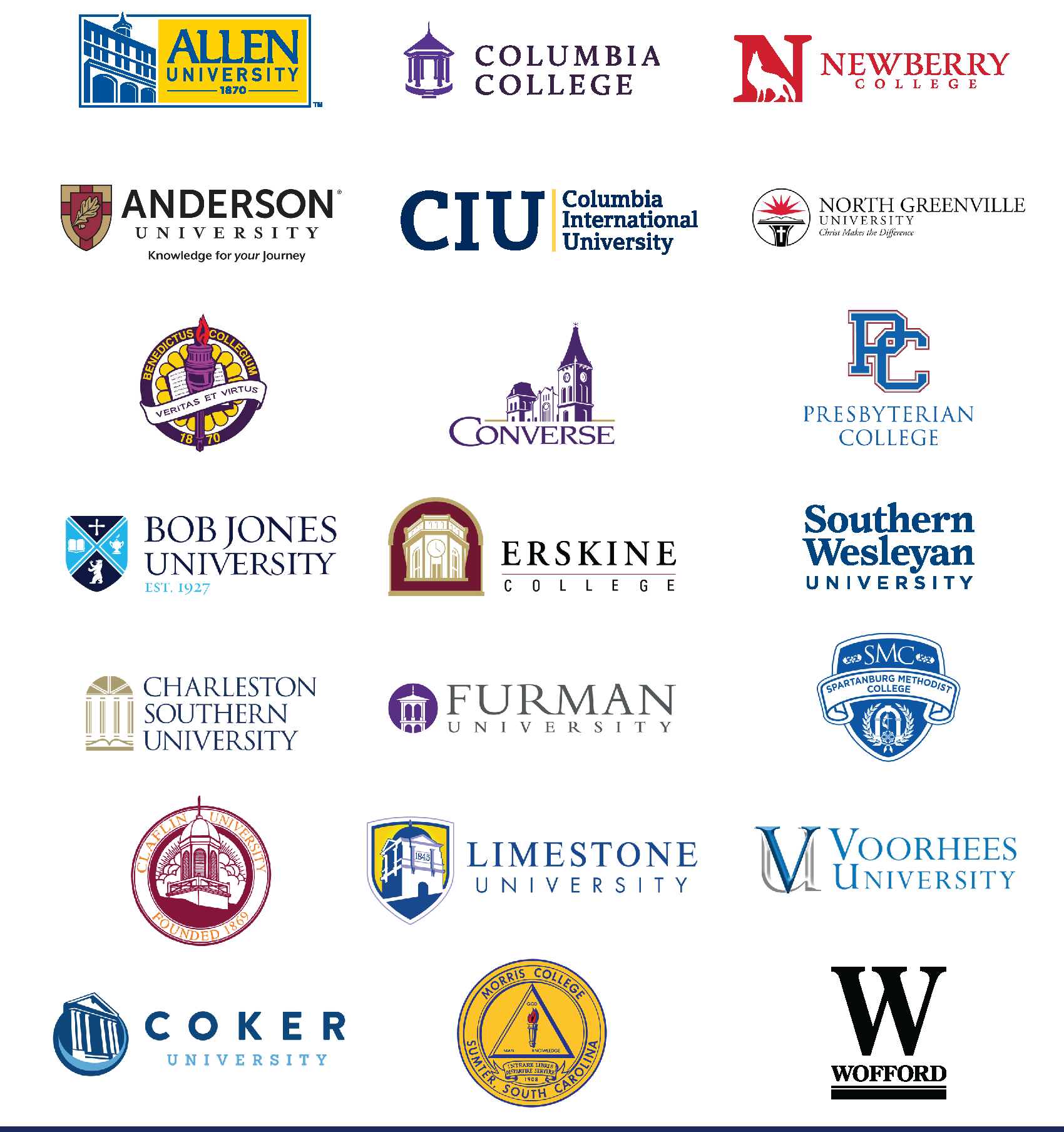 Professional Affiliations

SCICU is one of 26 State Fund Members of the Council of Independent Colleges, the major national service organization for non-profit, independent, liberal arts colleges and universities and their statewide fundraising consortia.

SCICU is a member of the National Association of Independent Colleges and Universities, the unified national voice of independent higher education. Since 1976, NAICU has represented private, nonprofit colleges and universities on policy issues with the federal government, such as those affecting student aid, taxation, and regulation.