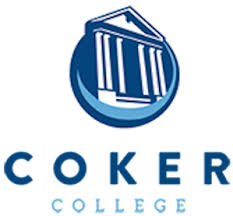 HARTSVILLE, SC (courtesy coker.edu) — Coker College will begin operating as Coker University on July 1, 2019, giving the institution a name that adequately reflects its growth as a graduate degree-granting institution, an innovator in online learning, and a viable higher education option for international students.
"Change of any kind always takes some getting used to, particularly for an institution that's been around for more than a century, but change has become increasingly more necessary in the field of higher education," says Robert Wyatt, president of Coker. "The name Coker University is going to showcase the breadth of our academic offerings, from undergraduate degrees to graduate degrees to online degrees, as well as the growing number of students we're seeing from around the country and the world. It's an exciting time for Coker and for our community."
University status is a reflection of the tremendous growth Coker has experienced in recent years, including the addition of five graduate programs and four online bachelor's degrees. Coker regularly recruits international students, many of whom come from areas where the term "college" is used most frequently to describe a high school education. By becoming Coker University, the value of a Coker degree will be more clearly indicated to both international and domestic audiences, and the breadth of opportunities available to Coker students will be implied in the institution's name.
Despite all of the change Coker has experienced in its 111 years, including becoming co-ed in 1969, its mission has, and always will, remain the same. The wellbeing and success of our students remains our top priority, and the crux of a Coker education still centers around personalized, discussion-based learning and the values of the institution's student covenant: integrity, respect, scholarship, sustainability, service, and contribution.
"Changing the full name of Coker will not change the experience of alumni because that experience lives in our memories of campus, classes and friendships," says Heather McConnell Buckelew ('95), president of the Coker Alumni Association. "I am proud to be a Coker alumnae and am excited about what the future holds as we become Coker University."
"The evolution from college to university is absolutely a natural next step for the school," says Howard Coker, senior vice president of global paper/industrial converted products at Sonoco Products Company and the great, great, great grandson of the college's founder, Major James Lide Coker. "We're pulling from 11 different countries now, 30 different states. [With] the number of graduate degrees we have in place, it's absolutely appropriate at this time in the cycle of the history of the college to recognize ourselves as we are, which is a university."
For more information about Coker's transition to Coker University, please visit coker.edu.
About Coker College
Coker College is a student-focused, comprehensive college with a strong liberal arts core located in Hartsville, South Carolina. Coker combines round table, discussion-based learning with hands-on experiences to encourage active participation in and out of the classroom. A supportive, close-knit community prepares Coker students with the confidence and practical life skills they need to reach their personal best, in college and beyond.
Founded in 1908, Coker is a bachelor's and master's degree-granting institution and competes in 24 NCAA Division II sports. Coker is included among the "Best Colleges" in the South by U.S. News & World Report as well as The Princeton Review, and by Washington Monthly as a "Best Bang for Your Buck" college in the southeast.