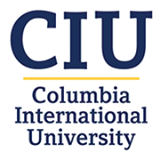 COLUMBIA, SC (courtesy ciu.edu) — A major step toward improving the gateway to Columbia International University came with the demolition of a former club that the sheriff had considered a "nuisance."
The restaurant and bar is one of seven properties purchased by CIU along Monticello Road in an effort to clean up the community and spur economic development.
Several community leaders are praying and discussing ways to upgrade the Monticello Road corridor. Leading the sessions are The Rev. Andre Melvin, the pastor of Temple Zion Baptist Church, and Special Assistant to the CIU President Dr. Andre Rogers, a CIU professor of Church Ministry.
As the team met and prayed, God began helping them secure the properties.
"We envision a vibrant Monticello Road that will be attractive from the I-20 interchange to the CIU campus which will provide badly needed services for the area," said CIU President Dr. Mark Smith. "We're here to invest in this community. This is about loving and lifting our neighbors."
CIU is particularly concerned about reducing crime and increasing safety. The Richland County Sheriff's Department has been discussing the location of additional resources to the area and has indicated that a major reduction in crime should occur with the cleanup of these properties.
"We could not be more excited to see the closing of this community nuisance," said Richland County Sheriff Leon Lott at the news of the demolition of the bar. "For years, this club has been a source of complaints and crime. Knocking it down will breathe new life into the area and the community."
CIU is also poised to meet business and IT needs with the new William H. Jones Global Business & IT Center scheduled for completion this fall. One of the purposes of the Center is to provide a corporate training room for Columbia area business professionals to act as a catalyst for business development especially along the Monticello Road corridor. It will also provide an opportunity for CIU students to advance their "revitalizing" skills in business in the United States or in international missions work. The building alone will add a beautiful corporate touch to Monticello Road.
"We have a strong core value at CIU that we are to give back to our local community," Smith said. "As we take Christ to the nations, we must first start here at home. As president I commit to invest locally and be a part of our community."
Columbia International University ranks #1 among colleges and universities in South Carolina by BestColleges.com. Excitement is growing on campus with the new $20 million William H. Jones Global Business & IT Center and CIU's first baseball program. Request information on enrollment or call (800) 777-2227, ext. 5024.