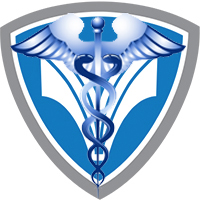 DENMARK, SC (courtesy voorhees.edu) – As a part of the recently awarded $1.2 million UNCF Career Pathways Initiative (CPI) Program grant, Voorhees College is offering pre-professional career pathways for medicine, nursing, dentistry, pharmacy, physician assistant, veterinary, and occupational and physical therapy beginning in the 2017-2018 academic year.
The CPI grant is designed to align curricula with local and national workforce needs, develop intentional career pathway options for students across their collegiate experience, and strengthen their career service operations.
Dr. Joseph De Soto, a physician and the new department chair and professor of Science, Technology, Health and Human Services, has created new health curricula and revamped some of the current programs in preparation for the new year.
"This is a wonderful opportunity for students interested in health-related careers and we are currently enrolling students. Voorhees is steadily moving in a new direction and I cannot wait to get this program off the ground and running," De Soto said.
De Soto says that Voorhees College and its partners plan to lead South Carolina to a better future in healthcare and education providing ample opportunity for our children to succeed.
To register for a pre-medical career pathway program or for more information, please contact Dr. Joseph De Soto, M.D., Ph.D., DDSc, FAIC, department chair for Health and Human Services, at 803-780-1059 or at jdesoto@voorhees.edu.