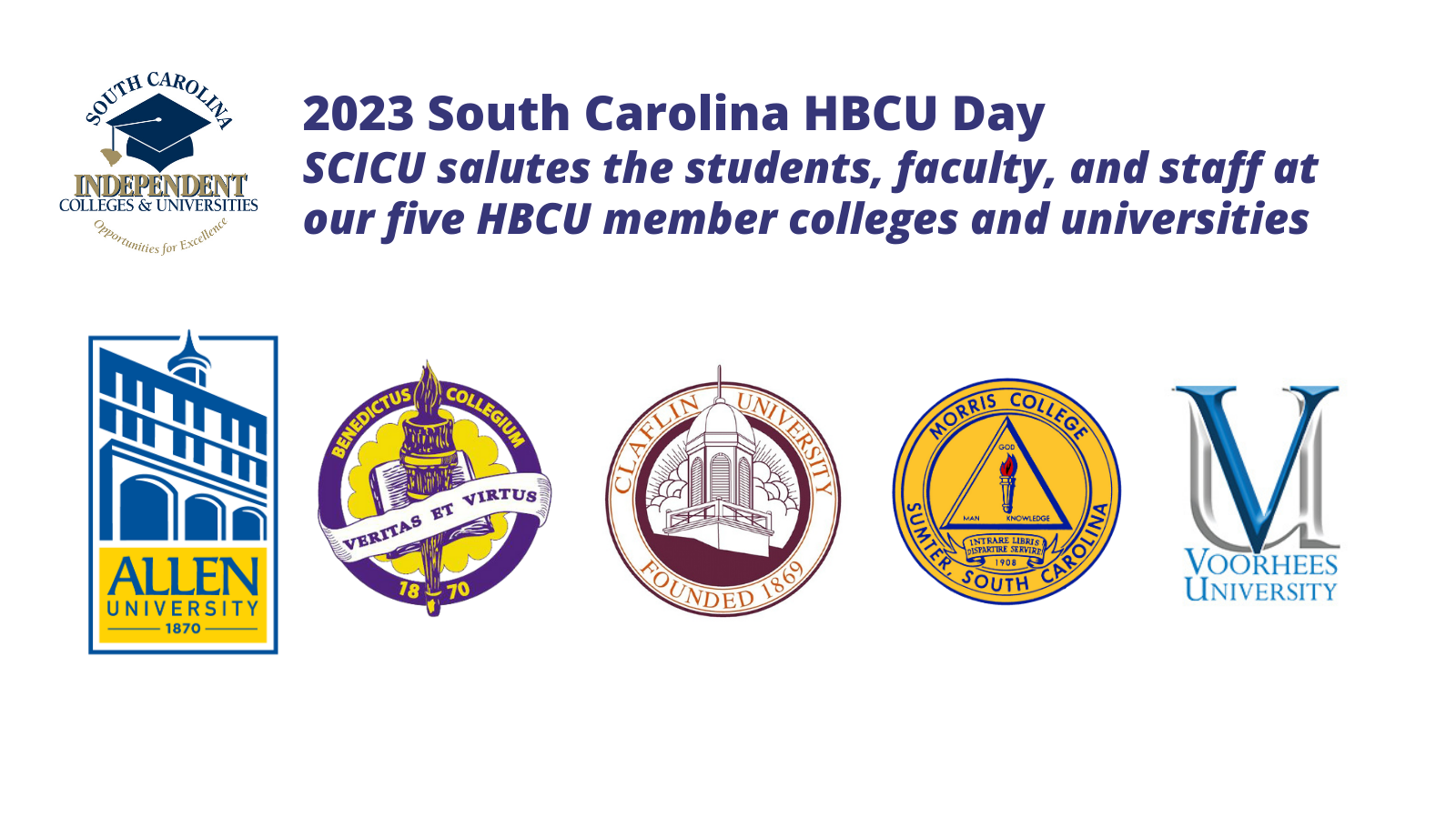 COLUMBIA, S.C. — SCICU President and CEO Jeff Perez joined the presidents, students, and supporters of SCICU's five member HBCUs at the second annual S.C. HBCU Day celebration at the State House.Leaders, supporters, and students from South Carolina's eight HBCUs, along with members of the General Assembly, gathered at the S.C. State House to commemorate the second observance of S.C. HBCU Day. In 2022 Governor McMaster signed into law legislation that designates the third Tuesday in February as "S.C. HBCU Day."

"For more than 150 years HBCUs have been providing students in South Carolina with an education that matches their greatest aspirations," said Perez. "The graduates of the five HBCUs that are SCICU member institutions become prominent leaders throughout South Carolina, nationally, and across the world. We're proud to salute their achievements by celebrating S.C. HBCU Day."

Please enjoy the following photos from the Feb. 21 S.C. HBCU Day event at the Statehouse.