COLUMBIA, S.C. — SCICU's 2023 Infographics Series continued in March with important messages regarding SCICU's role in helping address the shortages of teachers and nurses in South Carolina. Both infographics were sent to all members of the South Carolina General Assembly.
March 1 – One of the great challenges our state faces is finding good teachers. Fortunately, SCICU member institutions are providing the well-trained teachers our schools need.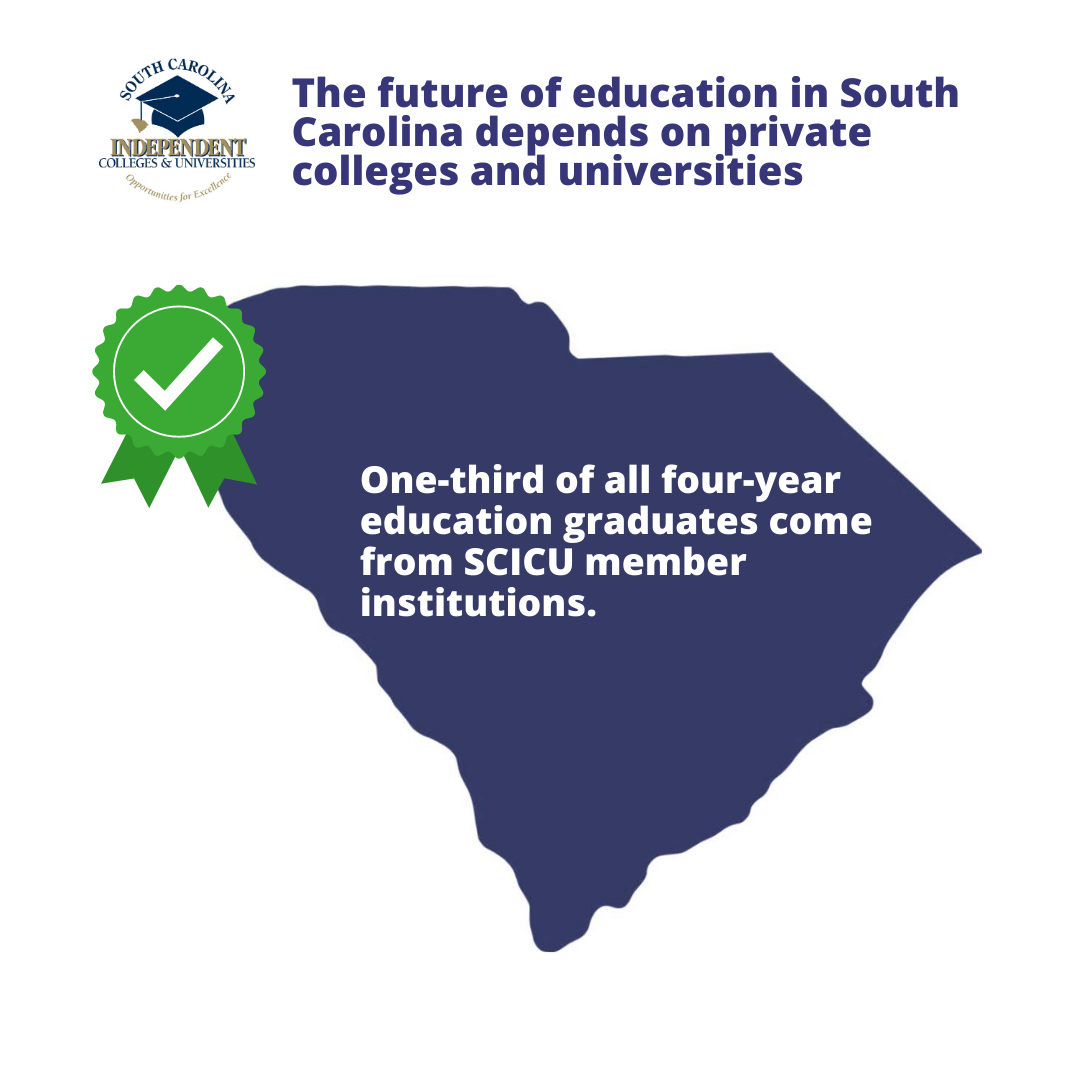 March 15 – We depend on nurses who graduate from SCICU member institutions to enhance the quality of life of that makes South Carolina such an attractive place to live and work.