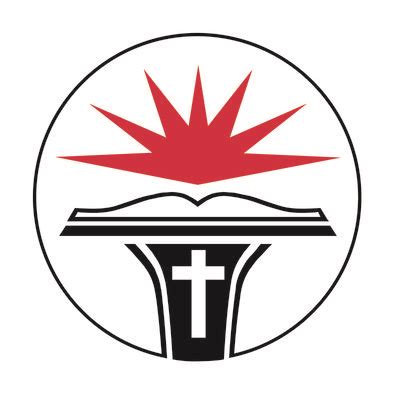 TIGERVILLE, SC (courtesy ngu.edu) — A year after North Greenville University's (NGU) College of Science and Mathematics (COSAM) announced a partnership with the Mary Black School of Nursing at the University of South Carolina Upstate in Spartanburg, a new agreement with a Florida-based Christian institution was announced Feb. 20. The new affiliation is with Palm Beach Atlantic University's (PBA) Lloyd L. Gregory School of Pharmacy (GSOP) to offer a Doctor of Pharmacy (Pharm.D.) degree.
NGU biology majors interested in a career in pharmacy will now have the opportunity to earn a bachelor's degree from NGU and in three additional years, rather than four, earn a Pharm.D. degree from PBA.
Students will have the opportunity to serve, teach, and heal those in need while continuing their education in a program that integrates faith into the learning process, offers small class sizes and life-changing medical mission trips, all in a Christian environment set in beautiful West Palm Beach, FL.
"NGU is committed to preparing students for callings in healthcare, and one of the most important fields in patient care is pharmacy. Palm Beach Atlantic University's Gregory School of Pharmacy is one of the top programs in the country and is one of only a handful of Christian programs," said NGU President Dr. Gene C. Fant, Jr. "NGU and PBA enjoy significant alignment in our missions and we look forward to our students having this great opportunity to serve patients back here in the Upstate and around the country."
The first three years of the curriculum will be spent on the NGU campus fulfilling the requirements for the Bachelor of Science in Biology degree. The final year in the bachelor's program will be their first year at GSOP. After that first year at GSOP and meeting the requirements, the student will earn their Bachelor of Science in Biology from NGU. In three additional years, the student will earn their Pharm.D. from PBA.
"The faculty and staff of the Gregory School of Pharmacy at Palm Beach Atlantic University are driven by our commitment to the mission, Pharmacy with Faith…preparing the next generation of servant-leader pharmacists," said Dean of the PBA Lloyd L. Gregory School of Pharmacy Dr. Jeff Lewis. "Fulfillment of this calling largely depends on the recruitment of outstanding students – well-prepared academically and desiring to use their gifts in service to their community. We find just such students at NGU, and are very excited to launch this partnership."
According to the school's articulation agreement, qualified NGU students who meet all admissions criteria as described in PBA's academic catalog and identified by NGU will be invited to apply in their junior year. NGU will then provide an approved list of students annually to be entered into the GSOP before December 1 for an August start date.
Identified students with completed applications who meet the standards of the dual degree program will be guaranteed acceptance, conditional on final and successful completion of all prerequisites, entrance examination, and admissions interview. Standards include maintaining an overall 3.0-grade point average, having a 3.0 GPA in the required sciences, and completing the Pharmacy College Admission Test (PCAT) with a minimum composite score of 40.
"We are excited to partner with Palm Beach Atlantic to increase the ways that our students can be equipped to become transformational leaders in our society for the glory of God. This new Pharm.D. agreement is only one of several 'three-plus' programs we have, and more are being negotiated even now," said Dean of the College of Humanities and Sciences Dr. H. Paul Thompson, Jr. "The College of Humanities and Sciences will continue to leverage our relationships with other universities and like-minded institutions to increase opportunities for our students and prospective students to pursue the variety of callings on their lives."
PBA's GSOP is housed in Gregory Hall, a four-story, 45,000 –square-foot building, which utilizes advanced educational technology to enhance the learning experiences. The faculty includes seasoned professionals, caring educators who have conducted groundbreaking work to improve the lives of others.
Career opportunities available to Pharm.D. graduates other than the typical chain community pharmacy are compounding pharmacy, health system pharmacy, ambulatory care, community health center, long term care, specialty pharmacy, research and development, pharmacy law, and government/federal pharmacy, just to name a few.
"I could hardly be more excited about this new partnership with Palm Beach Atlantic. Their pharmacy program has an excellent reputation, and as a sister school committed to Christ-centered education, we know they share with us a desire to root the health sciences in the Christian worldview," said NGU Provost and Dean of the University Faculty Dr. Nathan A. Finn. "I believe many of our students will benefit from this partnership and learn how to care for others (including the underserved) as pharmacists."
The first group of NGU students will enter the pharmacy program at PBA in Fall 2019.
For more information about the degree program, visit ngu.edu/biology-pharmacy, or contact the program coordinator Susan Allen at susan.allen@ngu.edu, or 864-663-7532.