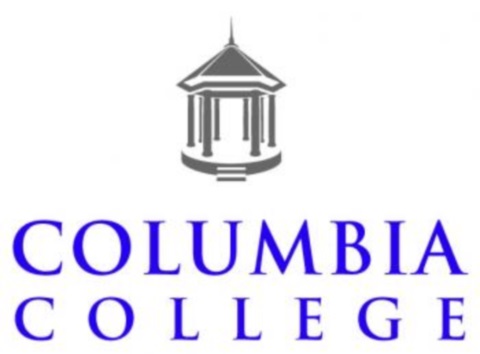 COLUMBIA, SC (courtesy columbiasc.edu) – The Alternative Pathways for Educator Certification (APEC) Center at Columbia College, under the direction of Dr. Marla Sanders and Dr. Tracy West, has received a $24,000 grant from Colonial Life to expand program offerings.
"We are pleased to partner with Columbia College and in support of APEC and are grateful to their leadership team for developing this creative approach to increasing the number of highly-qualified teachers in critical needs school districts in South Carolina," said Marie McGehee, director of corporate social responsibility at Colonial Life. "Education is the primary focus of our outreach efforts, and we are committed to supporting organizations that grow strong individuals and school leaders, more successful communities and a prepared future workforce."
Established in 2018 and an initial cohort of 16 students, APEC is a Center of Excellence of the South Carolina Commission on Higher Education. The mission of the APEC Center is to recruit, prepare, and retain quality teachers in critical-needs school districts in South Carolina. The program combines evidence-based curriculum with a specially designed teacher residency model of best practice to ensure that alternatively prepared teachers are entering the classroom student-ready.
"Colonial Life is a strong supporter of K-12 education in the Midlands, and with their support, we are so excited to give an additional cohort of instructional assistants the opportunity to pursue certification through the APEC Center leading to more quality, certified teachers for South Carolina's schools," explained Dr. Marla Sanders, Associate Professor of Education at Columbia College. "Without the support of Colonial Life, this would not be possible!"
About Columbia College
Columbia College was founded in 1854 and continues to serve as an institution for higher education with approximately 1,200 students, female and male, in both undergraduate and graduate courses. Columbia College prepares students personally and professionally for success through strong liberal arts and professional programs emphasizing service, social justice, and leadership development. For more information about Columbia College, visit columbiasc.edu.
About Colonial Life
Colonial Life & Accident Insurance Company is a market leader in providing financial protection benefits through the workplace, including disability, life, accident, dental, cancer, critical illness and hospital confinement indemnity insurance. The company's benefit services and education, innovative enrollment technology and personal service support nearly 100,000 businesses and organizations, and 4.5 million of America's workers and their families. For more information visit www.coloniallife.com or connect with the company at www.facebook.com/coloniallifebenefits, www.twitter.com/coloniallife and www.linkedin.com/company/colonial-life. Colonial Life is a registered trademark and marketing brand of Colonial Life & Accident Insurance Company.