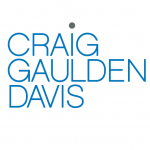 Short Business Description
Architecture, Planning, and Interior Design
Long Business Description
Community. Creativity. Integrity.
Committed to these ideals, Craig Gaulden Davis meets the challenge of designing beautiful, functional and sustainable spaces where people gather to be enriched and enlivened. CGD has a vibrant history focusing on architecture, planning and interior design for the arts, government, ministry, libraries and education, including work on 36 college and university campuses.

Short Business Description
2020 Top 100 national award-winning architecture, engineering, and interior design firm focused on higher education spaces and student success
Long Business Description
Focused on people-first places, Design Collaborative is a national award-winning, Top 100 architectural, engineering, and interior design firm located in downtown Fort Wayne, Ind., with a second office in Charlotte, N.C., serving Fortune 1000 and other clients across education, healthcare, workplace, financial, industrial, community and other markets in 14 states. Founded in 1992, the firm's mission remains to improve people's worlds through its people, passion, and process. Recently completed projects include: eight-time award-winning Riverfront Promenade Park, Van Wert Health Surgery and Inpatient Expansion, Skyline Tower, ORNL Federal Credit Union's Corporate Office, St. Rita's Medical Center Surgery Center, Pizza Hut of Fort Wayne Headquarters, Sweetwater Sound Distribution Center, Vera Bradley's Design Center, ALEC Headquarters, and Indiana Wesleyan University's Football Stadium. To learn more about Design Collaborative, please visit the website.