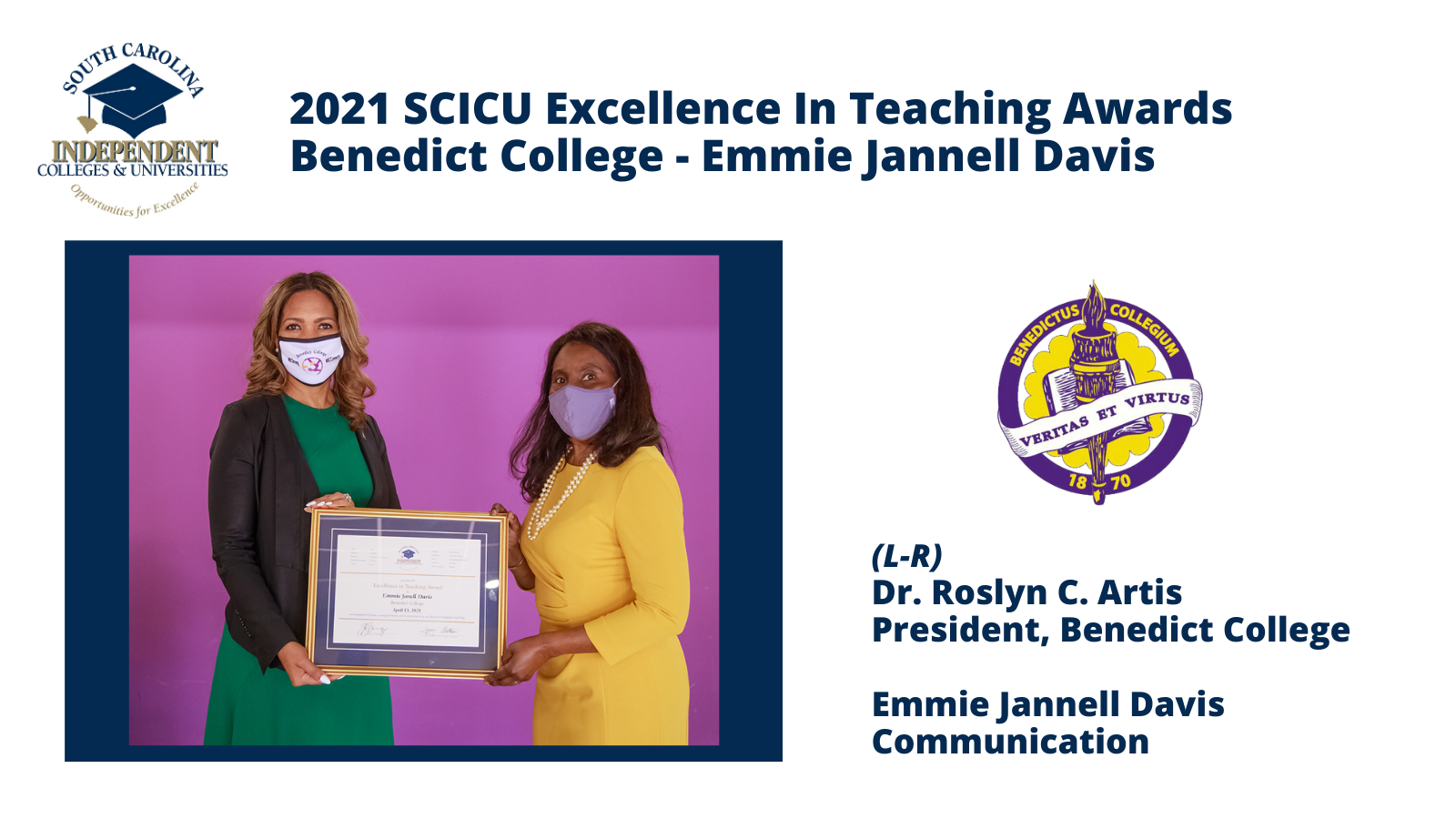 Emmie Jannell Davis, English instructor in the Communication and Arts department, is Benedict College's recipient of the 2021 SCICU Excellence in Teaching award. Davis holds a M.Ed. and B.A. in English, both from South Carolina State University.
Davis' course load includes Oral Communications and Advanced Speech Communications. She is a dedicated professional educator who consistently receives outstanding scores for teaching quality and experience. Davis enjoys working one-on-one with students and serves as an academic advisor/mentor for English and Mass Communication majors. She also serves as debate coach, academic coordinator for Benedict's first-year experience, and coordinator for all final exams for English courses.
Outside the collegiate classroom, Davis is known for her long-term directorship of the Benedict College Language Camp, a summer enrichment program for children in grades K-8. For almost four decades, the camp offered learning opportunities in reading, writing, math, and performing arts to elementary and middle school students. The camp also afforded Benedict College students outstanding experiential learning opportunities in providing camp participants academic coaching and mentoring.
Despite serious health challenges during the COVID-19 pandemic, including an initial surgery and two rounds of reconstructive surgery, Professor Davis' commitment to her teaching and service responsibilities never wavered. She continues to serve as a resilient role model for Benedict students and faculty/staff.