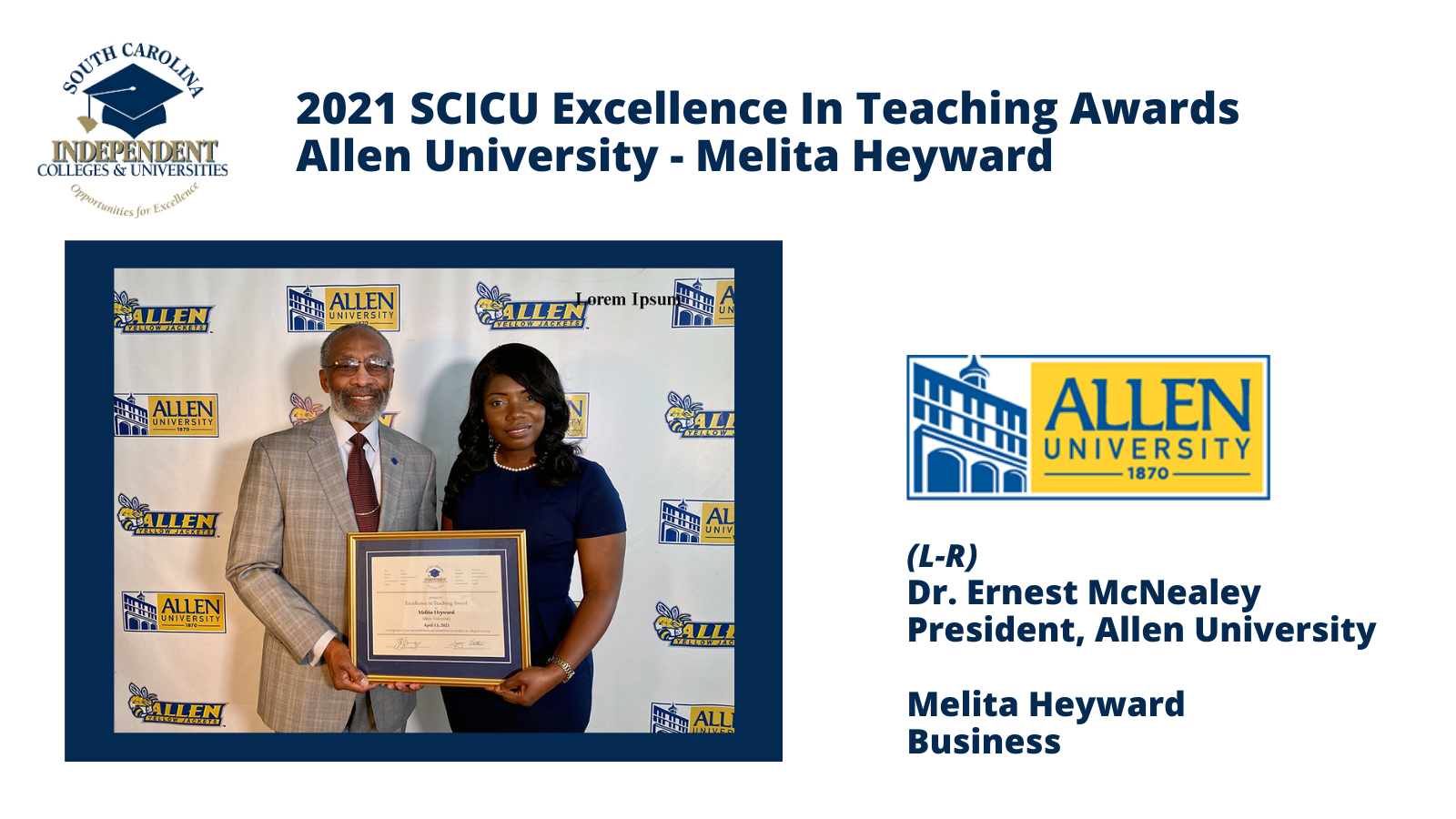 Melita Heyward, chair of the Allen University Business department, is the university's 2021 SCICU Excellence in Teaching award recipient. She joined the Allen faculty in 2014 and was appointed business department chair in 2019. Heyward earned an MBA and a Bachelor of Science degree in computer information systems, both from Francis Marion University.
Heyward brings nearly two decades of entrepreneurship and management experience into Allen classrooms and is intentional about providing exceptional value by delivering instruction that connects course content to students' professional goals and aspirations. Her course load includes a variety of classes in management, entrepreneurship, and business technology. In 2017, Heyward was recognized for her classroom leadership through the Allen University Faculty of the Year award.
Beyond the classroom, Heyward serves Allen University in multiple capacities. She is the coordinator for the institution's Quality Enhancement Plan and serves on several faculty committees. Heyward founded the Women Entrepreneurs Carving Their Paths to Success Leadership Series, which features entrepreneurs and alumnae from the business department who discuss their career experiences and share professional advice with students. Knowing the importance of building relationships with her students, Heyward also enjoys her role as an academic advisor. She advises the campus chapter of Women in Business Administration Club, Phi Beta Lambda, Incorporated, and Sigma Beta Delta Honor Society for students in business.