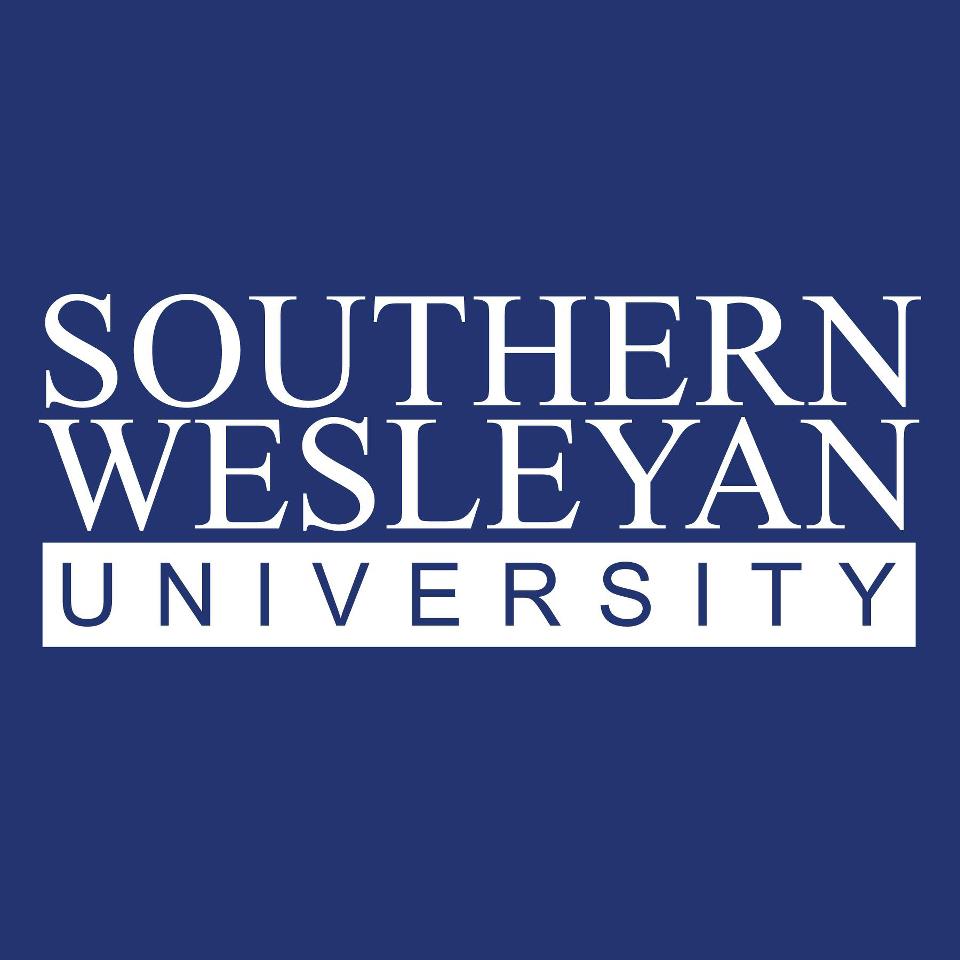 Southern Wesleyan University welcomed more than 600 athletes for a day to celebrate "special abilities" as Area 14 Special Olympics returned April 18 to Joe R. Gilbert Track and Field on the Central campus.
This is the third time the university has hosted Special Olympics, which draws athletes from across Anderson County.
As athletes, teachers and high school volunteers came off the bus at the Central campus, a cheering squad of Southern Wesleyan students greeted them with enthusiastic cheers. Southern Wesleyan students would form cheering sections around numerous competitions, providing encouragement as the athletes put forth their best efforts.
To the tune of the song "We Are the Champions," the athletes from Anderson School Districts 1-5, along with the Special Populations Recreational "Rainbow Gang," paraded around the "SWU Blue" track as they were given a rousing welcome by hundreds of volunteers and guests who were filling the stands and lining the track. During the opening ceremony, Sean Montion, escorted by Central police officers Lt. Mark Bolden and Officer Karen Buckley, along with members of the Special Olympics US Teams, lit the Flame of Hope. This July, Montion will compete in the Special Olympics USA Games in Seattle, competing in bowling. Father David Randolph of Christ the Savior Orthodox Church in Anderson opened in prayer. Also taking part in the ceremony was the Westside High School Color Guard. Lauren Ross sang the National Anthem, and Nicole Brock led in the Special Olympics Oath, "Let me win, but if I cannot win, let me be brave in the attempt." Brock will also compete in Seattle.
"We're so delighted for the wonderful weather and for the crowd that's here today," said Dr. Todd Voss, president of Southern Wesleyan University, as he declared the games open.
"What an awesome day," exclaimed Kathy Schofield, who along with co-director Molly White organized the games. "This year's games were fantastic. Area 14's goal is to continue to provide fun and exciting games for our athletes. We are grateful to all of the excellent volunteers that continue to return each year. These volunteers help make our games more interactive and create a fun atmosphere. I'm happy that all five school districts attended this year. It's also really nice to see all the families come out."
"We are so appreciative of Southern Wesleyan University for hosting Special Olympics," said Emily Sands, mother of athlete George Sands III, who along with her husband George Sands were cheering their son on throughout the games. The athletes enjoyed walking and running races, wheelchair races, softball tosses, long jumps and many other activities. Players from the Upstate Dragons, an indoor professional football team, along with their mascot, were also on hand to interact with and cheer on the athletes.
Newly-elected Central town council member Brandon Thomas, who is also a first responder with Central Fire Department, was visibly moved and enthusiastic about spending the morning with the athletes and interacting with them throughout the games. Thomas was among the many community volunteers that included Central town employees and area first responders, consisting of local law enforcement, emergency services personnel and firefighters. Also on hand were representatives of various Anderson area community organizations.
An Olympic village offered face painting, sand art and other creative craft activities, as well as food and refreshments.
Southern Wesleyan continues to seek ways to demonstrate "contagious generosity" through continued hosting of Area 14 Special Olympics and also collaboration with disabilities and special needs boards in Anderson and Pickens counties through The Jericho Project, a special needs housing community that will soon be built on the Central campus.
Area 14 Special Olympics offers those in Anderson County with intellectual and/or physical disabilities and special needs a variety of sports training and competition throughout the year for children and adults with intellectual disabilities. Also, athletes get an opportunity to compete at the state and national levels. Special Olympics South Carolina provides year-round athletic training and competition for children and adults with intellectual disabilities and offers 28 Olympic-style sports and hosts more than 400 competitions each year.
Sponsors include but are not limited to: Southern Wesleyan University, Clemson Area Chamber of Commerce, Anderson Area Chamber of Commerce, Alive Wesleyan Church, Bowers Emergency Services, Brookdale Senior Living Solutions, Clemson Area Transit (CATbus), the town of Central Central Fire Department, Central Police Department, Diamond T Promotional Gear, EZ Cash, First Quality, Founders Federal Credit Union, Little John Portable Toilets, Pickens County Emergency Management, Pepsi, Ronnie Cole Law Firm and Visit Clemson.
For details about Area 14 Special Olympics or to become a volunteer, contact Kathy Schofield at (864) 260-4142 or email Area14@so-sc.org or online www.
so-sc.org/area14.
Southern Wesleyan University is a Christ-centered, student-focused, faith-filled community that offers inventive learning experiences. The university endeavors to prepare its students to be dedicated scholars and servant-leaders who impact the world for Christ. At the same time, it's Southern Wesleyan's desire to practice contagious generosity within the surrounding community.
For details about degree programs, go online to swu.edu.