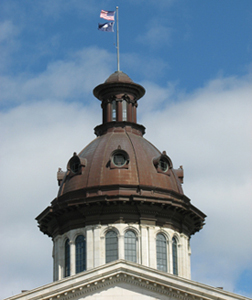 When will the General Assembly return to Columbia? We know the Senate's schedule and are waiting to hear from the House.
The Senate has announced its special fall session will begin on October 12, during which they intend to address re-districting and how to spend about $2.6 billion in funds from the federal American Rescue Plan Act (ARPA) and the proceeds from the Savannah River Site settlement.
Senate President Harvey Peeler made it clear in a memo to his colleagues that no other matters will be considered, including the budget proviso prohibiting mask requirements in K-12 schools. However, Senate rules give any single member the power to bog down the proceedings, which may happen because several senators may want to make the point that they want the mandate prohibition repealed.
We don't know the House's schedule yet, but it is unlikely they will return any sooner than the Senate.