Reconciliation budget bill / Double Pell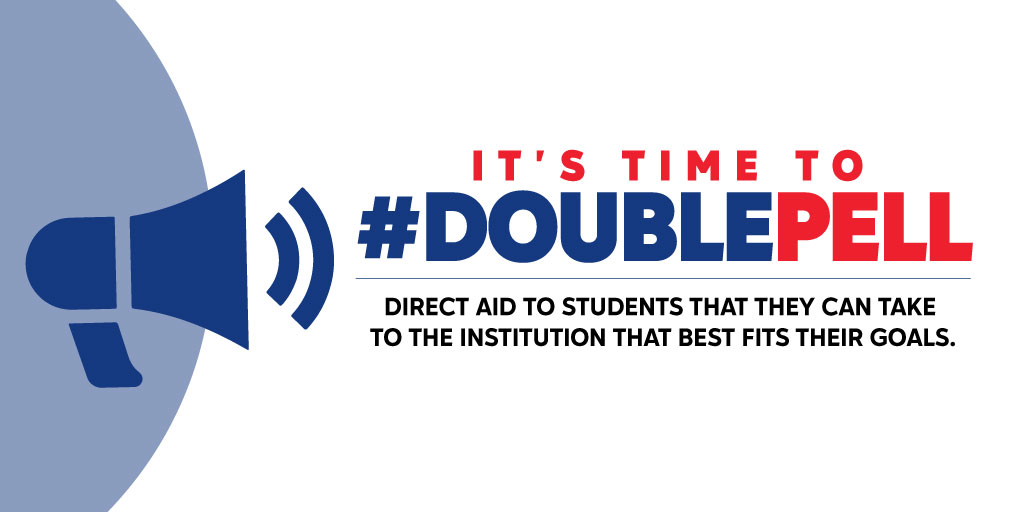 We received some bad news from the House Education and Labor Committee, which proposed in its part of the $3.5 trillion reconciliation bill a $500 increase in the Pell Grants Program, but funded free two-year college.
Typically, a $500 increase would be good news, but with so much money on the table, we have been pushing to double the Pell Program from $6,495 to $13,000. It's fair to say the money that could have doubled Pell went to free two-year colleges.
It's important to remember that doubling Pell has the functional effect of making two-year colleges free, while also empowering all students to attend whatever institution best meets their needs. Doubling Pell permits students and their families to select the college with the academic programs that suits their talents and campus communities most able to support them.
And a new report from the Gender Equity Policy Institute concludes doubling Pell would cut the student debt of bachelor's degree students who receive the maximum award by a whopping 79 percent!
We will continue to fight to double Pell. If you would like to help, go to #DoublePell.
Vaccination Mandates
Recently President Biden garnered a lot of attention with his announcement of executive orders requiring federal employees, and employees working under federal contracts, to be vaccinated for COVID-19, or receive weekly tests. He also directed OSHA to require the same for companies with more than 100 employees – this includes SCICU member institutions.
However, there's a long path between the president's announcement and implementation. The executive orders must be navigated through the collective bargaining agreements of the numerous federal employee unions. Doing so will take at least several weeks.
And even though OSHA will act through emergency rulemaking, even that process will take several weeks. Beyond that, leaders in several states, including Gov. McMaster, have vowed to oppose and litigate the new orders. South Carolina Attorney General Alan Wilson has signed a letter with 23 other state attorneys general warning the Biden administration they will sue if the president's vaccine mandates take effect.
The bottom line: we are in the first round of what will likely be a long fight.