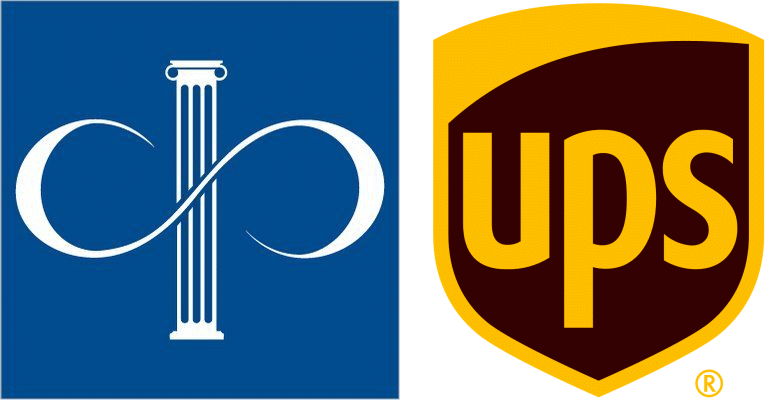 COLUMBIA, S.C. — SCICU has distributed $67,200 in CIC/UPS Scholarships to assist 21 students at private colleges and universities in South Carolina. The scholarships were made possible by a grant from the Council of Independent Colleges (CIC) in Washington, D.C., through the CIC/UPS Educational Endowment.
"The UPS Foundation has been a long-time and generous champion of independent college higher education, not only in South Carolina, but nationwide," said Jeff Perez, president and CEO of South Carolina Independent Colleges and Universities (SCICU), the advocacy organization for independent colleges and universities in South Carolina. "We deeply appreciate the UPS Foundation's ongoing commitment which has contributed to the success of so many students at SCICU member institutions."
Nationally, CIC provided more than $1.4 million in student scholarships through state-based associations to make private colleges and universities more affordable and accessible to underserved students.
Colleges and universities (and their respective CIC/UPS scholarship recipients) in South Carolina that received CIC/UPS Scholarships this year from SCICU include:
Allen University – Malik Sherode (Bishopville, SC)
Anderson University – Jazmyne Washington (Starr, SC)
Benedict College – Dejaniya Jackson (Orangeburg, SC)
Bob Jones University – Eli Solomon (Travelers Rest, SC)
Charleston Southern University – Allison Brown (Patrick, SC)
Claflin University – Kristina Pelzer (Orangeburg, SC)
Coker University – Christopher Maroney (Anderson, SC)
Columbia College – Jemeia Ayeni (Pikeville, NC)
Columbia International University – Reid Warga (Piedmont, SC)
Converse University – Luci Martinez-Olivares (Greenville, SC)
Erskine College – Jasmine Douglas (Powdersville, SC)
Furman University – Deljony Meralus (Greenville, SC)
Limestone University – Qualiza Anderson (Marietta, SC)
Morris College – Endayah Hanior (Warrenville, SC)
Newberry College – Riley Potter (Columbia, SC)
North Greenville University – Christopher Jackson (Inman, SC)
Presbyterian College – James Crim (Camden, SC)
Southern Wesleyan University – Keisha Holcombe (Walhalla, SC)
Spartanburg Methodist College – Shawn Motto (Spartanburg, SC)
Voorhees University – Inga Colclough (Sumter, SC)
Wofford College – Hayden Jones (Honea Path, SC)
"The Council of Independent Colleges is proud to support nearly 450 low-income, first-generation, minority, and new American students in 26 states through the CIC/UPS Scholarships," said Marjorie Hass, president of the Council of Independent Colleges. "Through our partnership with SCICU, these scholarships help individual students pursue their education at one of South Carolina's superb independent colleges and universities."
The CIC/UPS Scholarships Program has made a private college education possible for more than 21,000 low-income, first generation, and minority students and has had a transformative impact on individuals, families, and communities across the country.
About the Council of Independent Colleges
The Council of Independent Colleges (CIC) is an association of 758 nonprofit independent colleges and universities, state-based councils of independent colleges, and other higher education affiliates, that works to support college and university leadership, advance institutional excellence, and enhance public understanding of independent higher education's contributions to society. CIC is the major national organization that focuses on services to leaders of independent colleges and universities and state-based councils. CIC offers conferences, seminars, publications, and other programs and services that help institutions improve educational quality, administrative and financial performance, student outcomes, and institutional visibility. CIC also conducts the largest annual conferences of college and university presidents and of chief academic officers in the United States. Founded in 1956, CIC is headquartered at One Dupont Circle in Washington, D.C. For more information, visit cic.edu.
About The UPS Foundation
Since its founding in 1907, UPS has built a legacy as a caring and responsible corporate citizen, supporting programs that provide long-term solutions to community needs. Founded in 1951, the UPS Foundation leads its global citizenship programs and is responsible for facilitating community involvement to local, national, and global communities. The foundation's philanthropic approach centers on four focus areas: health & humanitarian relief, equity and economic empowerment, local engagement, and planet protection. To UPS, giving means combining employees' skills, passion and time with the company's logistics expertise, transportation assets, and charitable donations to make a measurable difference in society.