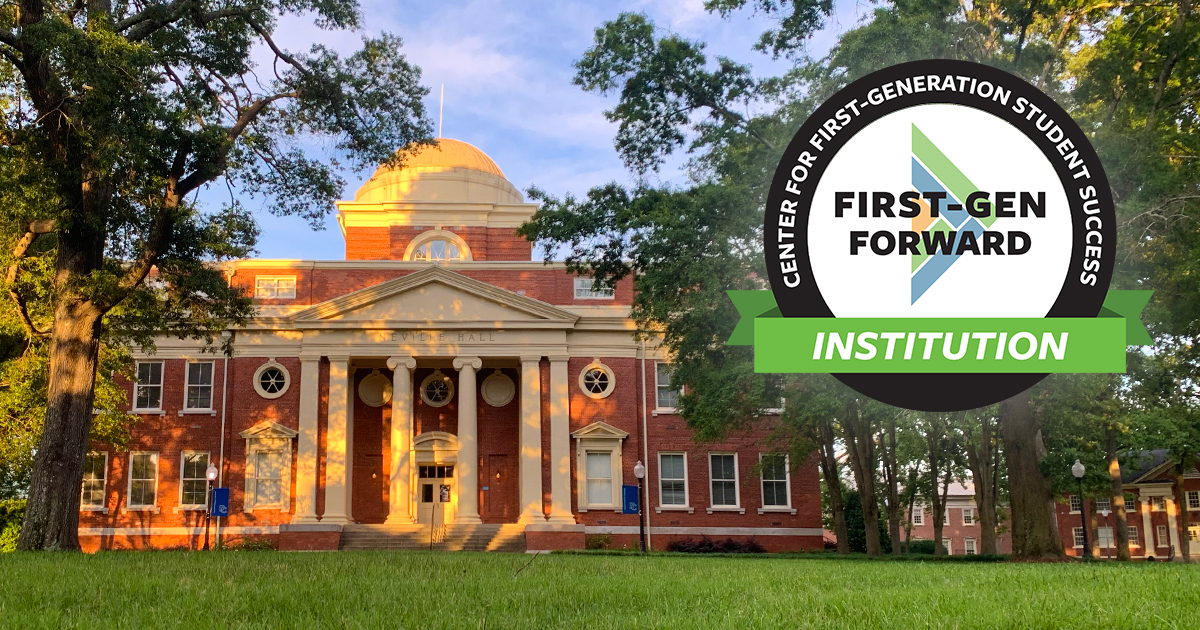 CLINTON, S.C. (courtesy presby.edu) — Presbyterian College's commitment and service to first-generation students have earned the school an exciting accolade.
The Center for First-Generation Student Success has designated PC as one of the country's "First-Gen Forward" institutions, which acknowledges higher education institutions for their commitment to first-generation student success.
"The First-Gen Forward designation is a big deal," said Dr. Joleesa Johnson, director of Presby First+. "It shows our students, especially our first-gen students, that we are committed to their development, well-being, and success here at PC."
Johnson, who was herself a first-generation college student, said being First-Gen Forward also reassures students they belong at PC.
"Being a First-Gen Forward institution will hopefully mean that our first-gen students feel seen, heard, valued, and appreciated for all they bring with them to our campus!" Johnson said.
The Center for First-generation Student Success, launched in June 2017, is the premier source of evidence-based practices, professional development, and knowledge creation for the higher education community to advance the success of first-generation students. Continuing this mission, the center launched First-Gen Forward, the nation's first designation program acknowledging higher education institutions for their commitment to first-generation student success.
Johnson explained that becoming a First-Gen Forward school is the first phase of the center's First Scholars Initiative. To be designated as such, institutions must be accredited and members of the National Association of Student Personnel Administrators. PC also had to demonstrate support from senior leadership and other campus partners and meet other requirements, such as submitting goals and annual reports and hosting a celebratory first-generation event.
PC celebrated National First-Generation College Student Day on in November with a weeklong celebration of first-generation students. Various workshops, discussion groups, and Presby First+'s inaugural pinning ceremony highlighted the celebration.
Johnson said students are responding to the college's support, knowing they have advocates on campus who understand and offer assistance. She added that working with first-generation students at PC fulfills a personal and professional dream.
"I have made assisting first-generation college students and other underserved populations part of my mission in life, and to work for an institution that values first-generation college students and their success just as much as I do is a match made in heaven," Johnson said. "I am excited to come to work every day knowing that I get to work with deserving and motivated students!"
Dr. Selena Blair, PC's Rogers-Ingram Vice President for Justice, Equity, Diversity, and Inclusion, also was a first-gen college graduate. She said PC's First-Gen Forward designation demonstrates the college's full commitment to serve first-generation students.
"In addition to cultivating a welcoming, nurturing, and empowering environment for prospective and current first-generation college students enrolled at the undergraduate and graduate levels, this designation demonstrates our intentionality to provide professional development for our faculty and staff who serve first-generation college students and their families," she said.