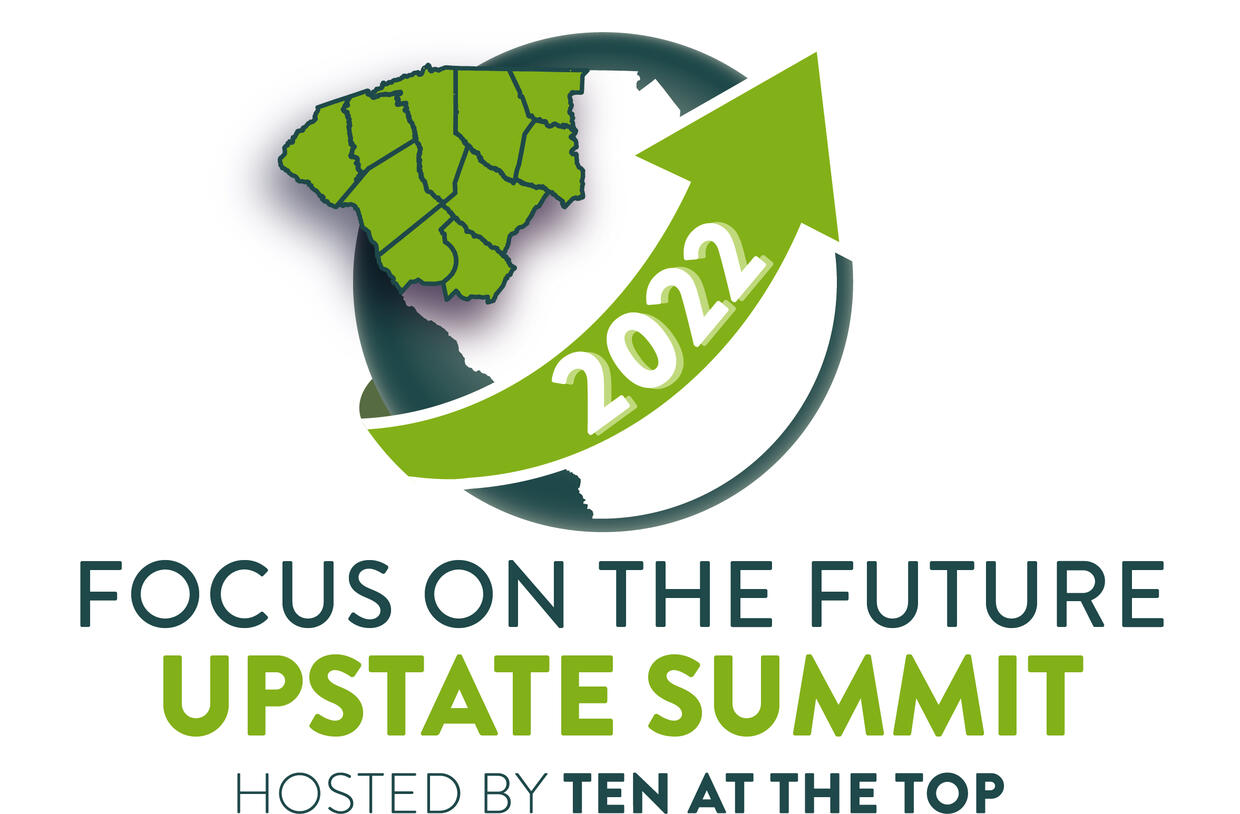 GAFFNEY, S.C. (courtesy limestone.edu) — Limestone University President Dr. Darrell Parker joined other higher education leaders from across the Upstate of South Carolina during a recent Ten At The Top Summit in Greenville.
The 2022 Upstate Summit took place on Tuesday, May 10, at the Greenville Convention Center. Parker and other college and university presidents served as panelists for the education portion of the event.
Parker was joined on the "Role Of Education & Skilled Training In Providing Opportunities For All Residents" panel by USC Upstate Chancellor Dr. Bennie Harris, along with representatives from Greenville Technical College, Tri-County Technical College, and Piedmont Technical College.
A portion of Parker's comments during the panel discussion addressed the excellent cooperation between private institutions such as Limestone, community and technical colleges, and public intuitions to accept student transfer credits.
"It is important as higher education leaders to recognize the wonderful partnerships we have that enable students to transfer from community colleges to four-year schools and from private to public institutions to complete their degrees without losing the valuable credits previous earned," Parker said. "Several years ago, member institutions such as Limestone that are a part of the South Carolina Independent Colleges & Universities (SCICU) signed a memorandum of understanding designed to increase and enhance the seamless transfer of students and graduates from community and technical colleges to the participating private nonprofit colleges and universities in the state.
"There is often the false notion that many of the credits from a community college to a private or public institution do not transfer, or that credits from a private college or university do not transfer to a public school," Parker continued. "That is certainly not the case. Making sure that students can transfer seamlessly makes getting a four-year degree more accessible and more affordable."
In addition to the SCICU memorandum, over the past several months Limestone has entered into transfer agreements with both Spartanburg Community College and Greenville Technical College to further enhance the ease of transferring credit hours.
As a private institution, Limestone's credit hours transfer to public colleges and universities, including the hours earned through its popular high school dual enrollment program.
"While we undoubtedly want the local high school students who participate in Limestone's dual enrollment program to continue their education with us, if they do decide to go elsewhere, to another private institution or one of the privates, those dual enrollment hours from Limestone will certainly transfer," Parker noted.
The mission of Ten At The Top is to foster trust and collaboration through partnerships and cooperation that impacts economic vitality and quality of life across Upstate South Carolina. The objects of the organization include growing partnerships; promoting collaborative efforts; and measuring, analyzing, and reporting information on the needs and progress of the region on key cross-jurisdictional issues.
One of the current initiatives of Ten At The Top is its Upstate Education Spectrum that supports and enhances the K-12 and post-secondary education systems in the Upstate.