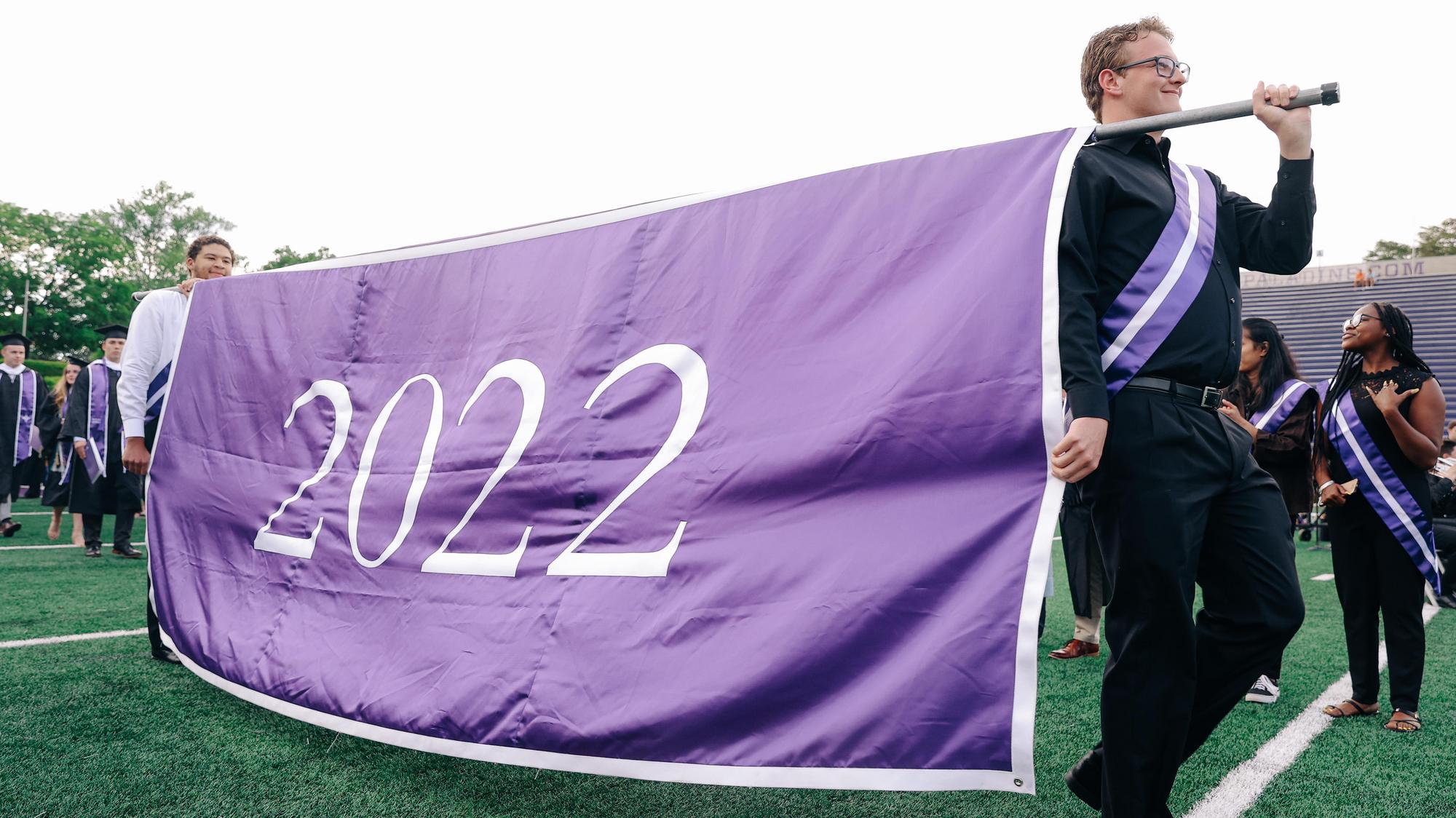 Life, as we heard in a movie once, moves pretty fast – and campus life is no exception. This year, Furman News has had to move pretty fast as well to keep up with everything happening in and around the Furman community. With all the posts we published over the last 12 months – more than 300 – there have been many standouts that marked especially memorable moments and captured wide attention.
Here are top stories that we'll remember 2022 by:
FURMAN TO BUILD NEW RESIDENCE HALL, RENOVATE FOUR OTHERS – The school announced plans for its largest construction project to date, a comprehensive renovation of South Housing that will include building a new residence hall and updating four others in the complex devoted to first-year students.
FURMAN CELEBRATES AWARD RECIPIENTS AT THE 2022 BELL TOWER BALL – The February event, which took place at the Greenville Convention Center, celebrated the accomplishments of members of the Furman community.
FURMAN LOSES OVERTIME HEARTBREAKER IN SOCON CHAMPIONSHIP GAME, 64-63 – The men's basketball team got one step away from a conference championship and an invitation to the Big Dance.
FACULTY PASS RESOLUTION REJECTING PENDING STATE LEGISLATION AIMED AT ACADEMIC FREEDOM – The resolution came in response to several pieces of proposed state legislation that impact K-12 and higher education, especially controlling the way United States history is taught and ending education on systemic racism.
STUDENTS HONORED WITH 2022 ACADEMIC AWARDS – More than 125 academic awards and scholarships were handed out to Furman's graduating seniors on Sunday, April 3, during the 2022 Academic Awards Ceremony at the Melvin and Dollie Younts Conference Center on campus.
CONGRESSMAN DAVID TRONE '77 AND WIFE JUNE GIVE FURMAN $10 MILLION TO SUPPORT MENTAL HEALTH, HILLEL – The gift will help expand the counseling center, launch an integrative approach to mental health and wellbeing, and create the Hillel Endowment Fund.
DIVERSITY, EQUITY, INCLUSION FOCUS OF NEW HIRES – Several recent promotions and hires were aimed at supporting and advancing diversity, equity and inclusion among students, faculty and staff.
FURMAN AGAIN FEATURED IN THE PRINCETON REVIEW'S 'BEST COLLEGES' GUIDE – The school has again been named one of the nation's best institutions for undergraduates according to The Princeton Review's "The Best 388 Colleges: 2023 Edition," ranking in "best quality of life," "best classroom experience" and other categories.
FURMAN RISES IN US NEWS RANKINGS; NOTED FOR INNOVATION, TEACHING, RESEARCH, FIRST-YEAR EXPERIENCE – The university continued to climb in the U.S. News & World Report "Best Colleges" guide, ranking 45th among 200 national liberal arts colleges and universities in the country, up from 46th last year.
2023 FURMAN FELLOWS ANNOUNCED – Each year, five seniors are recognized as Furman Fellows and receive a scholarship to use toward the completion of their degree.
FURMAN EARNS FCS PLAYOFF BID – The Paladins were back in the NCAA Football Championship Subdivision (FCS) Playoffs, earning an at-large bid to the 24-team field of playoff teams.