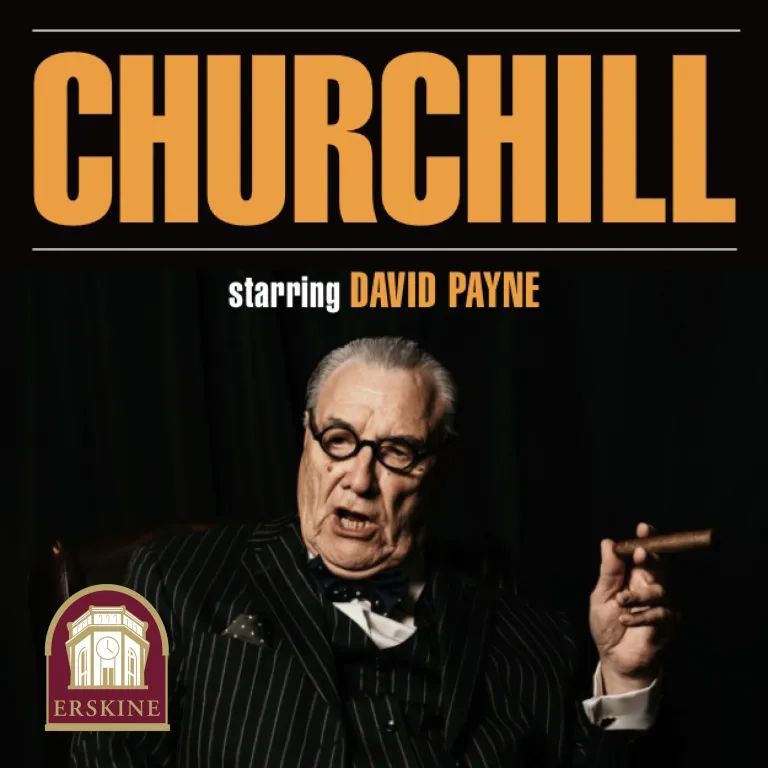 DUE WEST, S.C. (courtesy erskine.edu) — Churchill, by British actor and playwright David Payne, will be performed Wednesday, Sept. 27, 2023, at 8:00 p.m. in Memorial Hall Auditorium on the Erskine College campus.
The play is set in 1963 at Blenheim Palace, Oxfordshire, England, where British statesman Winston Churchill was born. Churchill, played by Payne, speaks to the American Oxford Society about some of the most significant events of his life and the path that led to his leadership role during World War II. He reflects on the influence of the United States in his experience and talks about the most important women in his life—his wife Clementine and Queen Elizabeth II.
David Payne's previous performances at Erskine include his portrayals of C.S. Lewis in An Evening with C.S. Lewis as well as Lewis & Tolkien, Of Wardrobes and Rings.
For ticket information, go to erskine.edu/churchill/ or call Beth Boyd in the Erskine Advancement Office at 864-379-6502.