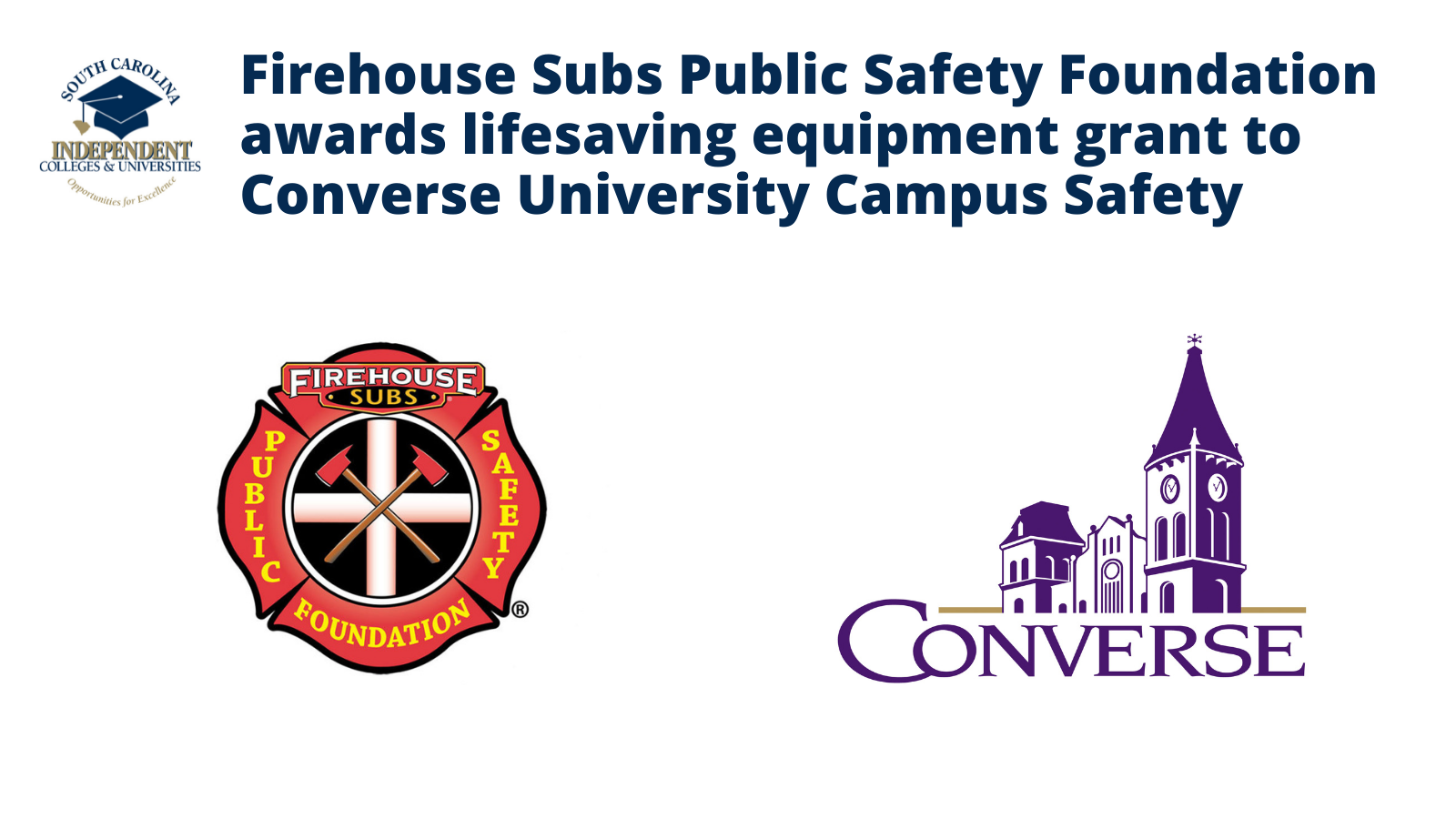 SPARTANBURG, S.C. (courtesy converse.edu) — The Firehouse Subs Public Safety Foundation Board of Directors has awarded Converse University, on behalf of Campus Safety, a grant for lifesaving equipment. The Converse Campus Safety team will purchase an automated external defibrillator (AED) with the grant to assist with cardiac incidents on campus.
To date, there have been no incidents on campus requiring the use of an AED, but as the Converse campus continues to grow, ensuring the continued safety of the community is important. Thanks to generous donors and support from the local Firehouse Subs restaurant and Foundation, Converse University is now safer for citizens and visitors.
In 2005, the Firehouse Subs founders established the 501(c)(3) non-profit Firehouse Subs Public Safety Foundation. The charity provides lifesaving equipment, prevention education, scholarships and continued education, and disaster relief for first responders and public safety organizations, as well as support for military veterans. More than 70% of the funds raised for the Firehouse Subs Public Safety Foundation come from the generosity of Firehouse Subs guests and the restaurant brand.