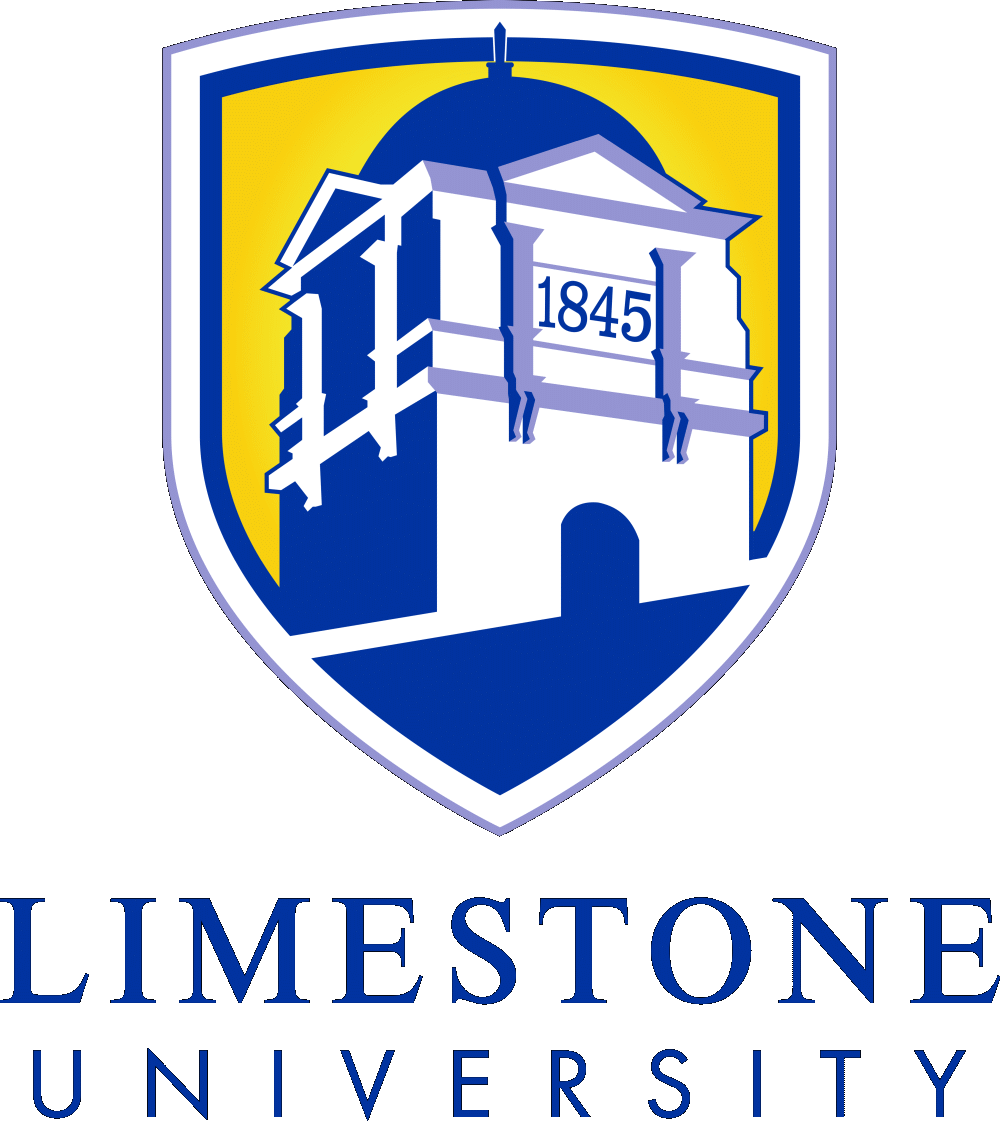 GAFFNEY, S.C. (courtesy limestone.edu) — After preparing for the move for over two years, Limestone College officially changed its name to Limestone University on Wednesday, July 1.
As part of that name change, the institution has unveiled a new logo that keeps its traditional school colors of blue and gold the same. Much of the signage at the Day Campus has already been changed. Signage changes are also on the way for Limestone's five other instructional sites across the state.
In April of 2018, unanimous approval was given by the Board of Trustees for Limestone to begin taking steps to move to the status of a university by the 2020 fall semester, which coincides with the liberal arts institution's 175th anniversary.
Dr. Darrell Parker, who took the reins as Limestone's president in January 2018, recommended the term "Drive To University" to symbolize the steps the school would be taking over the following two years to change its name.
Limestone is well positioned to change its status from a college to a university. The Limestone Master of Business Administration program was approved by the Southern Association of Colleges and Schools in 2011, and its first MBA graduates were conferred in 2014. Four years later, Limestone added a healthcare administration concentration to its MBA Program for students seeking leadership careers in healthcare-related fields.
The university will add a second graduate program this fall with its Master of Social Work degree. Limestone is also developing a Master of Athletic Training program. Additional specialized graduate degree programs – that will provide for strong careers and support the economic development of South Carolina – are on the horizon at Limestone.
"While we have been planning for this move to University status for many months, this name change is more of a beginning than a final destination," Parker said. "We are excited about this significant next step that is a part of Limestone's proud history. As we explained during the Board of Trustees meeting two years ago, this move from a college to a university more accurately reflects who we are, affirms our strategic direction, and positions us for long-term success. Our move to a university aligns our name with our academic offerings and enables us to attract and recruit more students. Being a university speaks of the breadth and depth of learning already happening for both undergraduate and graduate students, and of the direction charted by Limestone's strategic plan."
The name change also created the opportunity to update and improve Limestone's branding, Parker noted. Paying homage to Limestone's history, the Curtis Building, its cupola, and the "1845" inscription are prominent fixtures in the new Limestone University logo. The shield shape of the logo represents the "U" in university. Limestone's founding year of 1845 is the focal point of the logo as it indicates that the institution has been providing access to higher education for 175 years. While Limestone led the way in online higher education learning, it also offers a historical physical campus that all graduates – regardless of their Limestone academic journey – can call home.
The typography in the logo for the word "Limestone" utilizes a traditional font that speaks to, and pays respect to, the school's heritage and culture. The word "University" employs a more modern font that updates Limestone's messaging as well as the institution's look and feel.
The primary colors of the new logo remain Limestone's iconic blue and gold, while a mid-tone blue accent has been added as a complementary branding element – giving the logo three distinct colors equivalent to those used in Limestone's "Fast Fleur" athletics logo.
The new Limestone logo is being used broadly and definitively as the visual identity of the university on print materials, on digital platforms, and on apparel.
As part of its move to university status, Limestone has adopted the marketing mantra "The University of Choice in South Carolina." On the surface, that phrase indicates Limestone's belief that of all the universities from across the Palmetto State, it stands above the crowd as an accredited, independent, coeducational, Christian non-denominational four-year liberal arts institution. But on a deeper level, it also speaks to the extensiveness of Limestone's available programs and degree paths. To that point, Parker noted that Limestone is also becoming a top choice for employers who are seeking a diverse workforce that resembles the demographics of South Carolina.
"The updated branding identifies and distinguishes Limestone's past, while speaking to the university's forward-thinking growth and potential," Parker said. "With the new logo and branding, our priority is to create a look for the University that is creative, cohesive, and able to effectively convey the Limestone story."
Limestone announced in early June that it will resume in-person classes for the fall term that begins in mid-August. The upcoming fall semester at Limestone will include full operations, such as on-campus housing and dining services, along with face-to-face instruction. For those who prefer remote learning, Limestone offers many programs online. For many years, Limestone has led private South Carolina institutions in the number of online and nontraditional students enrolled. Parker said that Limestone officials are also doing ongoing contingency planning to account for continued developments based on analysis and research by public health experts.
The university is also moving forward with preparations for its fall athletics seasons, with many student-athletes returning to campus later this month to begin conditioning.
For the fall semester, Limestone will implement policies regarding social distancing measures, residential hall living and dining arrangements, classroom configurations, event sizes, and more. Limestone has appointed sub-committees from its Crisis Response Team to assist in the development of fall semester procedures.
Due to the unique challenges associated with the COVID-19 pandemic, Limestone announced recently that it has made changes to the academic calendar. The changes support the University's efforts to minimize exposure and the probability of infection spread on campus by reducing travel during breaks.