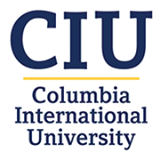 COLUMBIA, SC (courtesy ciu.edu)– Columbia International University (CIU) is announcing $22 million in facility expansions with the largest portion dedicated to a $15-20 million Business and IT Global Initiative Center.
The Center will include a business/corporate training room for Columbia area business professionals, and hands-on learning opportunities for CIU students as well as students of Ben Lippen School, CIU's Pre-K to 12th grade Christian school. The Center will also improve campus IT functions. The building will be located near the front of the 400-acre campus, located on Monticello Road, two miles north of I-20.
CIU President Dr. Mark Smith made the announcement to the faculty and staff of CIU after the expansions were approved by the CIU Board of Trustees.
Smith says for nearly 100 years, CIU has been well known for training graduates for the ministry, and now is increasing its focus on marketplace academic programs taught with a global perspective.
"It's important for employees to have the correct value system and a strong work ethic," Smith said. "There is a direct correlation between a biblical worldview and good citizens. Employers want people who are not only competent in their trade, but trustworthy, honest and hard-working."
Approximately $13 million has been contributed toward the Center as the university seeks additional donors to assist in its completion.
Meanwhile, CIU is looking toward making CIU's dining facilities a banquet location for the Columbia area with a $2 million renovation of the CIU dining hall.
Smith says that as a Christian institution, the glory goes to God for making the expansions possible.
"We want to do great things for Christ as we take the gospel around the world by training both professional ministers such as pastors and missionaries, as well as ministering professionals, those who make a difference in the marketplace."