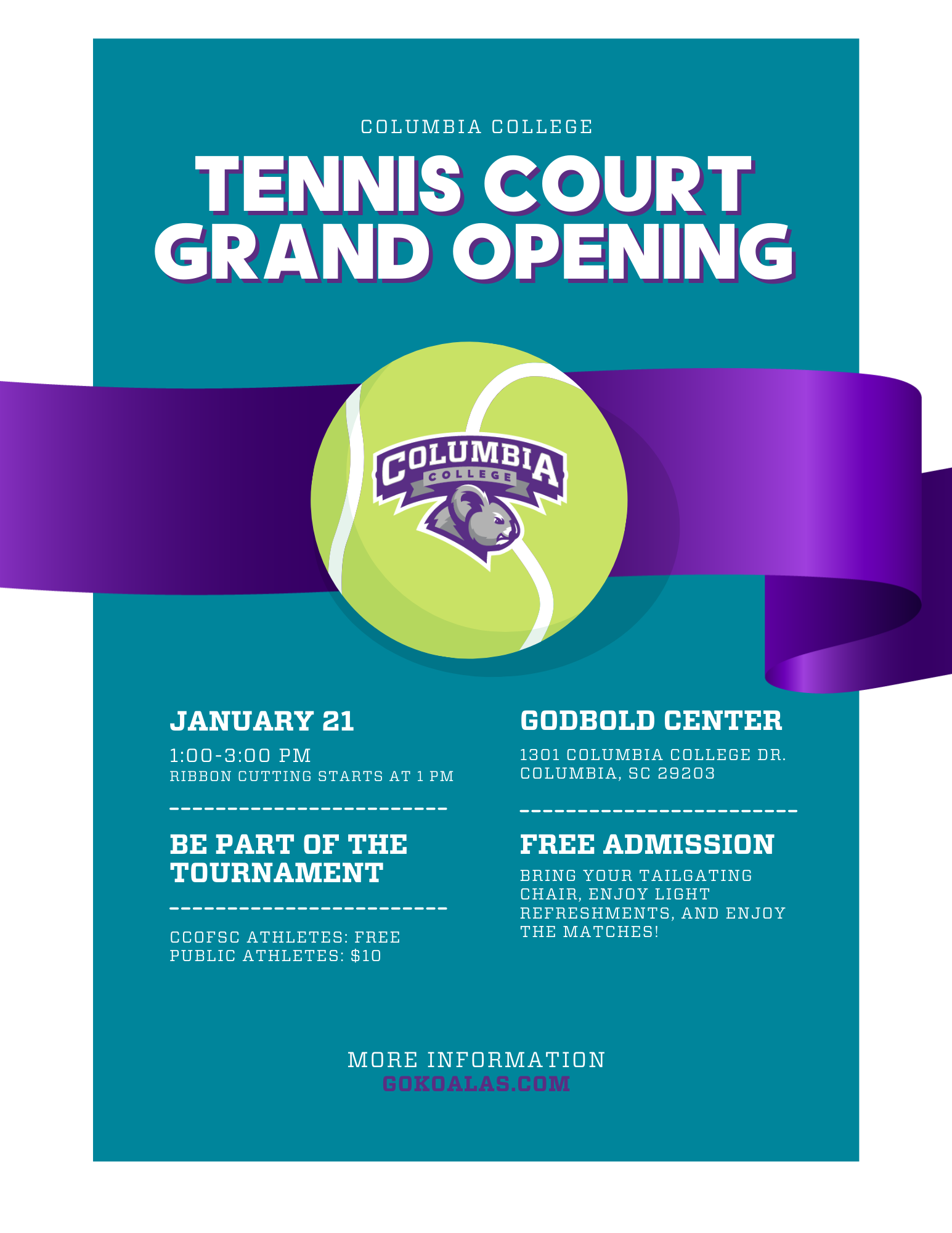 COLUMBIA, S.C. (courtesy columbiasc.edu) — Columbia College welcomes everyone to join in the celebration of the new and improved tennis courts with fellowship, fun, and even playing with members of the #CCofSC tennis team. Enjoy friendly competition of all ages and skill levels and a ribbon-cutting to celebrate the new court installation. Light refreshments will be provided as you spend time with members of the Columbia College community.
WHEN: January 21 from 1 – 3 p.m.
WHERE: Godbold Center
1301 Columbia College Drive
Columbia, SC 29203
HOW: Sign up to participate in the event here. Participation is free for #CCofSC athletes. Others pay $10 to participate.
If you are a #CCofSC athlete (student, faculty, staff, or alumni) interested in participating in this event, please contact Head Tennis Coach Mark Carnes directly at 803.795.3191 to sign up.
Bring your tailgating chair and a racquet if you plan to participate, and join us for fun drills, games, matches, and prizes!