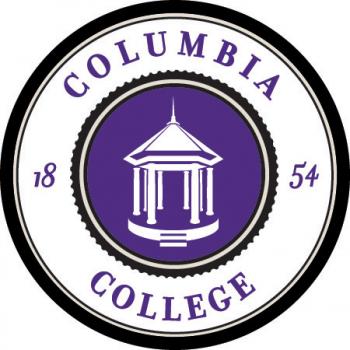 COLUMBIA, SC (Courtesy of columbiasc.edu and The State) – Columbia College President Elizabeth A. "Beth" Dinndorf has announced her retirement effective June 30, 2017. Dinndorf has served as president since 2012.
"Columbia College has been an important institution throughout its 162-year history and has a bright future," said Dinndorf. "I have thoroughly enjoyed serving as president and will always be a supporter of Columbia College."
"On behalf of the Columbia College Board of Trustees, I would like to express our gratitude to Beth for serving with grace, determination and sincerity," said John C.B. Smith, Board Chair.
The Board of Trustees announced the appointment of Dr. Carol Moore as Provost and Executive Vice President. Moore has served as interim provost since September.
"I am very excited to be at Columbia College. The College has a long and rich history and a very vibrant future," said Moore. "I am thrilled to be part of that future."
Moore has 40 years of experience in higher education. She served as president of Lyndon State College in Vermont and provost and vice president of academic affairs at Mercy College in New York City.
In an email to Columbia College alumni, Smith praised Dinndorf, who had led the school since 2012.
"President Dinndorf's work has included the exploration of new programs and the strengthening of Columbia College's presence in the region," he said.
He said her accomplishments included acquiring a $100,000 Mellon Grant as well as funding for the establishment of the McNair Center for Entrepreneurism. Dinndorf also helped develop the Institute for Leadership and Professional Excellence and created online programs and new partnerships with technical colleges.
The college announced tuition cuts last month, dropping tuition to $19,500 a year to attend starting with the fall 2017 semester, down from the current $28,900.
Dinndorf said she felt she had reached a natural end point. "The class that will graduate this year were seniors in high school when I recruited them," she said
She plans to stay in South Carolina and remain involved in the community, she said, adding: "Who knows what the future brings?"
Founded in 1854, Columbia College combines rigorous, traditional liberal arts and professional programs with experiential learning and a focus on leadership and social justice.