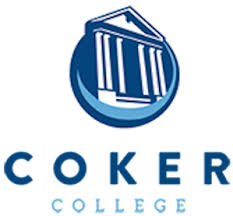 Hartsville, S.C. – April 17, 2018 – Coker College is now offering a Master of Science in Criminal and Social Justice Policy program. This online degree is geared toward those who desire to become policymakers in their communities. Students will be equipped to enter a variety of fields, including community development, policy writing, human services, investigation, and education.
Lacey Rice-Serafin, Director of Graduate Admissions for Coker College, says a key outcome of this program will be the student's growth in communication skills, both oral and written, as well as their ability to write policy.
"This program is for people who see issues in our system and want to make changes, but need an advanced degree to be influential in their role," she explained. "Students do extensive critical thinking and writing in this program to be able to identify social equity issues in the criminal justice system and learn how to draft policies for change."
Formerly known as the Master of Science in Applied Criminology program, Coker College has modified the degree name to focus on current needs and trends in criminology. Students will discuss recent Supreme Court rulings, which govern policies and procedures for criminal justice agencies, and learn to develop policies that are inclusive of diverse populations.
"This is not just another criminal justice degree; this is a specialized program to help students learn about equity in the social justice system to create change," said Rice-Serafin. "We accept both young and seasoned professionals, and all majors and backgrounds are welcome to apply."
The program is offered completely online and can be completed in 15 months. Operating on six-week terms, students may enter at any time throughout the year when a new term begins. Applications are due three weeks before the starting term; however, it is recommended to apply earlier.
"Our innovative online format allows currently employed individuals to remain in the field while pursuing their master's degree and positioning themselves for career advancements," Rice-Serafin explained.
Tuition cost for the program is $601 per hour, for a total investment of $18,030. An Alumni Scholarship is available to students who graduated with a bachelor's degree from Coker, and financial aid is available to all who qualify.
To inquire online about the Master of Science in Criminal and Social Justice Policy program, please visit degrees.coker.edu/criminology-program or call 843-857-4128.
###
ABOUT COKER COLLEGE
Coker College is a student-focused, private liberal arts college located in Hartsville, South Carolina. Coker combines round table, discussion-based learning with hands-on experiences to encourage active participation in and out of the classroom. A supportive, close-knit community prepares Coker students with the confidence and practical life skills they need to reach their personal best, in college and beyond.
Founded in 1908, Coker is a bachelor's and master's degree-granting institution and competes in 21 NCAA Division II sports. Coker is ranked among the "Best Colleges" in the South by U.S. News & World Report as well as The Princeton Review, and by Washington Monthly as one of the Southeast's "Best Bang for the Buck" colleges.