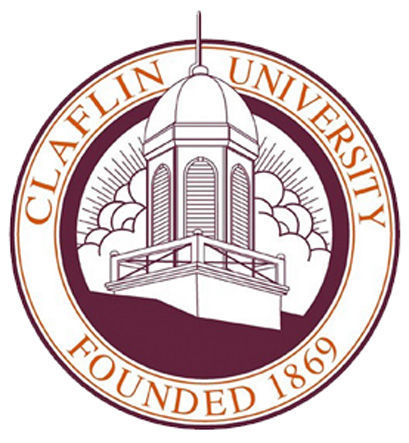 ORANGEBURG, S.C. (courtesy claflin.edu) — "Elevation and Transformation" is more than a catchphrase at Claflin University. It describes how Claflin's exceptional academic programs, curricular innovation, and prodigious research have equipped students with the knowledge and skills necessary to launch successful careers in the global workforce of the 21st century.
It also reflects Claflin's growing reputation as a premier liberal arts college/university and the university's widely-heralded STEM (Science, Technology, Engineering, and Math) agenda. Claflin's focus on expanding its STEM programs received a major boost when South Carolina Congressman James Clyburn (D-6th District, House Assistant Democratic Leader) announced that the federal budget passed by Congress in December 2022 included $17.4 million to support the construction of a new science and technology center at the university. The funds will assist Claflin with establishing a new state-of-the-art research facility that will increase the university's capacity to conduct research in emerging bioscience areas, environmental science, and cybersecurity.
"We cannot thank Congressman Clyburn enough for recognizing how important a new science and technology center will be to Claflin, the state of South Carolina, and our aspirations for increasing research opportunities for our faculty, staff, and students," said Claflin President Dr. Dwaun J. Warmack. "This grant is an investment that will provide Claflin with the resources and the potential to lead research in critical areas that impact our nation and the world."
In a release from his office, Congressman Clyburn stated that the funding package includes some basic and essential investments in local communities that help make the promise of America more accessible and affordable for all.
"I strive to provide essential support to the communities I represent, especially those that have been systemically and historically neglected," Clyburn said.
Warmack believes the training Claflin students in bioscience, environmental science, and cybersecurity receive will provide long-term economic benefits and solid foundations for research in top-tier graduate study programs and successful careers with major technology companies.
"The academic programs for advanced scientific and technology programs are currently in place," Warmack said. "These funds will be used to build a new science and technology facility equipped with laboratories to advance research for faculty, staff, and students. Our vision is to promote highly innovative academic research that will foster industry collaboration and support."
Claflin's School of Natural Sciences and Mathematics has strategically crafted an enhanced vision of academic programs emphasizing research, scholarly contributions, and creative activity to increase student preparedness. The new science and technology center will expand the in-house research infrastructure to allow more students to participate in bench-top cutting-edge research. Claflin hopes to create a pipeline for globally competitive STEM majors to research opportunities with the National Institute of Standards and Technology (NIST), a division within the Department of Commerce that is also one of the nation's oldest physical science laboratories. The new center will expand the capabilities of faculty to work with students as researchers and scholars.
"This grant will provide us with a facility that can accommodate our more advanced equipment and instruments that are incompatible with the operating systems in the James S. Thomas Science Center," said Dr. Verlie Tisdale, dean of the School of Natural Sciences and Mathematics and interim vice provost for academic programs.
"We will have a state-of-the-art teaching, learning, and research center that will allow us to utilize newer biotechnology, computer science, and robotics technologies," said Tisdale. The new center will bolster our STEM agenda and make us more competitive for new and existing grants for research projects. It will also contribute to our mission of producing the next generation of dynamic innovators and highly skilled researchers."
National accreditations and impressive national rankings have fueled Claflin's trajectory on the higher education landscape. The university received reaffirmation of accreditation from the Southern Association of Colleges and Schools Commission on Colleges (SACSCOC) in December 2022.
Claflin's accredited programs in STEM include the university's Department of Chemistry, recognized by the American Chemistry Society (ACS) as offering ACS approved degree programs.
Claflin's undergraduate program in Computer Science is accredited by the Computing Accreditation Commission of the Accreditation Board for Engineering and Technology Accreditation Board for Engineering and Technology (ABET). The baccalaureate degree program in nursing (RN to BSN) is accredited by the Commission on Collegiate Nursing Education.
U.S. News and World Report's 2022-23 ranking placed Claflin 9th among the Best Historically Black Colleges/Universities (HBCUs). The university has earned a spot in the U.S. News Top 10 Best HBCUs ranking for 12 consecutive years.
The university is ranked No. 1 in Annual Alumni Giving Percentage among HBCUs and No. 20 in the Top Performers on Social Mobility among national liberal arts colleges/universities. Claflin's ranking in this category results from the university's success in advancing social mobility by enrolling and graduating large proportions of students awarded Pell Grants.