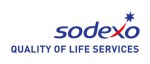 Long Business Description
Sodexo is the community of its clients, consumers, employees and shareholders. We recognize that the best way to respond to the expectations of all of our stakeholders is through steady growth. We also believe it is important that our work is meaningful to all who contribute to it and thus we remain faithful to our mission, our core values and the ethical principles that have guided us since 1966.
Every day, our 420,000 employees across the world work together to:
Improve the Quality of Life of all those we serve. We strive to design On-site Services and Benefits and Rewards Services (formerly Motivation Solutions) that improve people's wellbeing, process efficiency and infrastructure reliability and quality. We are also gradually introducing Personal & Home Services.
Contribute to the economic, social and environmental development of the cities, regions and countries where we operate. We demonstrate this commitment every day by employing tens of thousands of people locally at our sites worldwide and contributing to their fulfillment and career development.
We have also developed a blueprint for the Group's sustainable development called the "Better Tomorrow Plan." The plan, launched in 2009, is organized around 14 commitments that carry out on our sites, through our health and wellness and environmental protection offerings and in supporting local community development in
our host countries.
Service Spirit
Clients and consumers are at the center of everything we do.
To serve them well on a daily basis, we have to demonstrate our availability and responsiveness, to anticipate their expectations and to take pride in satisfying them.
Sodexo has become a global company but we remain locally-focused; our managers in the field are true entrepreneurs, close to their clients and empowered to make decisions.
Team Spirit
It is an absolute need in all of our operations, our business units and administrative offices, as well as in our management committees.
Each person's skills combine with other team members' knowledge to help ensure Sodexo's success.
Teamwork depends on the following: listening, transparency, respect for others, diversity, solidarity in implementing major decisions, respect for rules and mutual support, particularly in difficult times.
South Carolina Facts
Sodexo has 160 local farm partners within 150 miles as well as 44 client partners in South Carolina. SCICU-member colleges that are Sodexo clients include Claflin University, Coker University, Columbia College, Limestone University, and Newberry College. These campuses employ 704 Sodexo employees on the five campuses.
Spirit of Progress
It is manifested through:
Our will, but also the firm belief that one can always improve on the present situation.
Acceptance of evaluation and comparison of one's performance, with one's colleagues in the company or with one's competitors.
Self-assessment, because understanding one's successes as well as one's failures is fundamental to continuous improvement.
A balance between ambition and humility.
Optimism, the belief that for every problem there is a solution, an innovation or some way to progress.