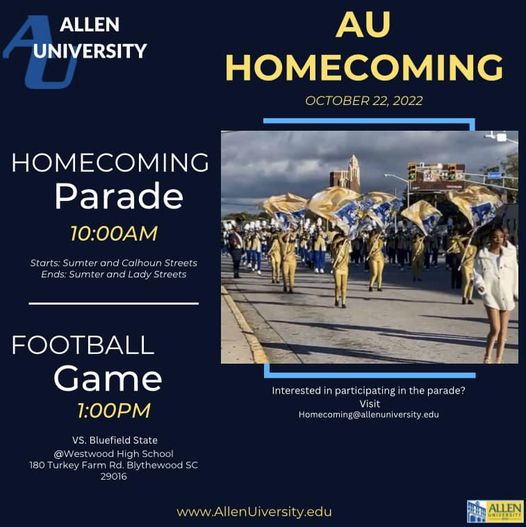 COLUMBIA, S.C. (courtesy allenuniversity.edu) — Allen University has announced plans for its 2022 Homecoming scheduled for Saturday, October 22.
The festivities will start at 10 a.m. with the Homecoming parade. The parade will start at the intersection of Sumter and Calhoun Streets and will continue down Sumter Street to Lady Street.
The Allen Yellow Jackets will host the Bluefield State University Big Blue at Westwood High School Football Stadium located at 180 Turkey Farm Rd. in Blythewood. Click here for custom driving directions.
For more information please email homecoming@allenuniversity.edu.