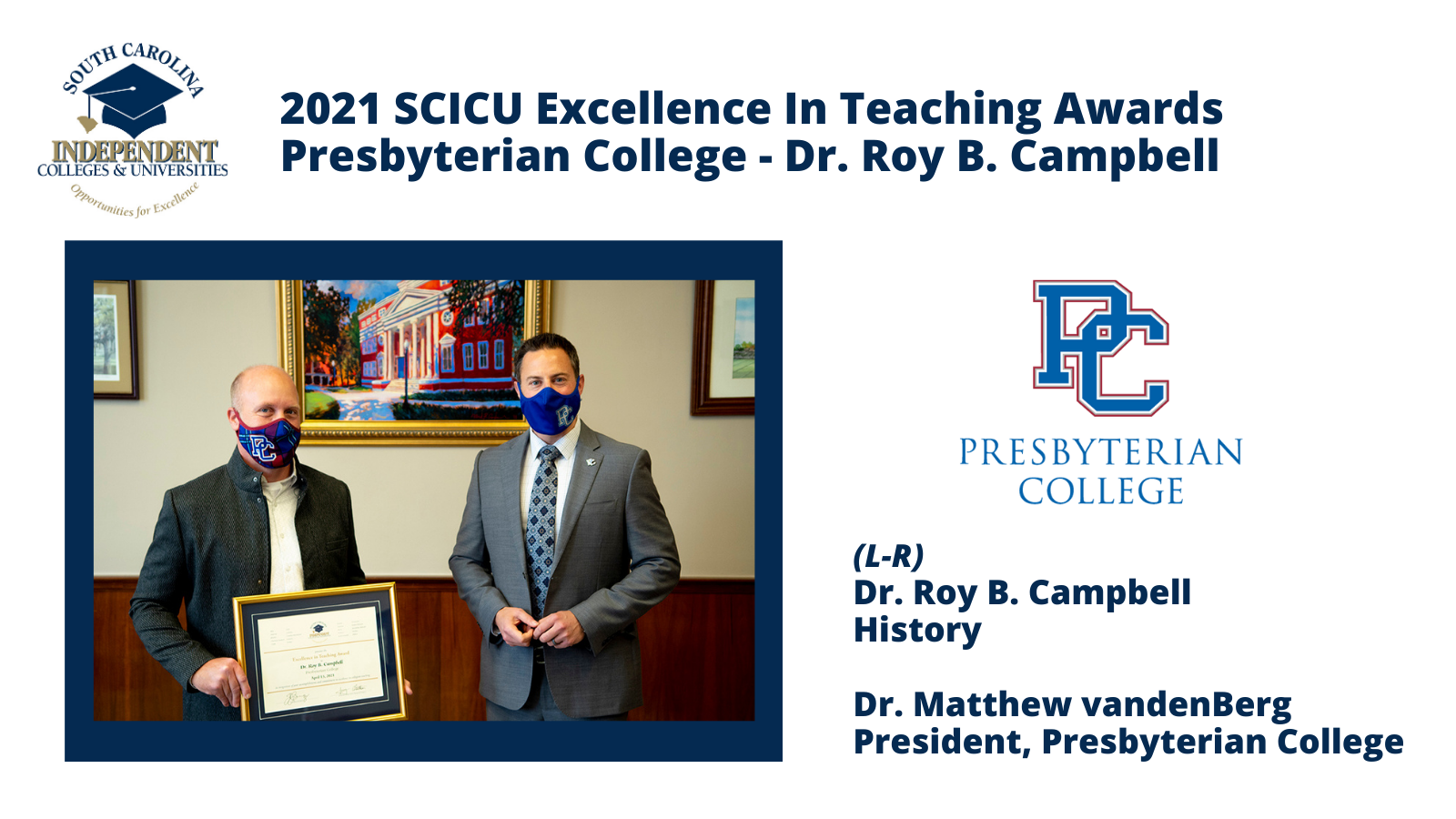 Dr. Roy B. Campbell, professor of History, is Presbyterian College's 2021 SCICU Excellence in Teaching award recipient. He holds a Ph.D. in Modern Chinese History and an M.A. in Asian History from Florida State University, with his research centered on the rise of student consciousness at universities in China during the early 20th century. He received a B.A. in History and French from Wingate University.
A member of Presbyterian College's faculty since 2002, Campbell teaches a number of courses on China, India, the Middle East, and the history of anti-Colonial movements in the developing world. He has also joined colleagues in leading study-abroad and alumni trips to a number of countries, including China, Vietnam, Turkey, Israel, Egypt, Morocco, New Zealand, Vanuatu, and many locations in Europe and the Americas.
In addition to his teaching in the History department, Campbell serves as the director of Chinese Studies. In this capacity, he has worked with colleagues in developing a Chinese Studies minor, and Presbyterian College's exchange partnership with Guizhou University in China.
Campbell served as the chair of the History Department for four years and vice-chair of the Faculty Senate for two years. He has served on a number of campus committees, and currently serves as the faculty athletic representative for Blue Hose Athletics.
Dr. Campbell was a Fulbright Fellow in the South Pacific island nation of Vanuatu (the former New Hebrides), where he researched the country's nationalist struggle to gain independence from the joint colonial rule of France and Britain. He has also served as a faculty member on Semester-at-Sea.