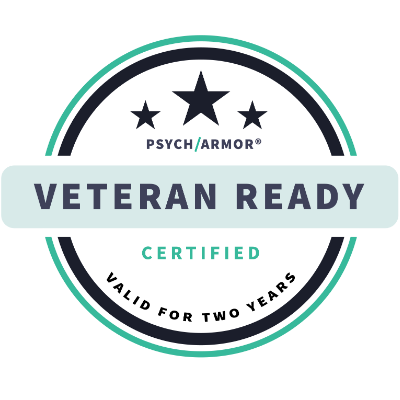 CENTRAL, S.C. (courtesy swu.edu) —Southern Wesleyan University (SWU) and PsychArmor have joined forces to create a more culturally competent campus environment through staff and administration training. As a nationally recognized nonprofit leader and preferred training provider for military cultural awareness, PsychArmor serves members of the military-connected community and anyone who wants to more effectively engage with them.
SWU operates a Warriors CARE Center on campus, supported by the Department of Education's Centers for Excellence for Veteran Student Success program. Among other things, the Center assists students who are Veterans, active duty military, and military dependents (on-campus or online) with VA Education Benefits, tutoring, academic and career counseling, as well as offering periodic "life skills" workshops. There is also a student lounge and training room/conference room. For more than a decade, Southern Wesleyan has been among the top military friendly schools in the nation.
By taking this step to continue military culture training for its employees, SWU is demonstrating its commitment to offering a more genuine connection and better support for those in the military community. The custom training by PsychArmor includes their initial military awareness training: 15 Things Veterans Want You to Know and V.A. S.A.V.E., a foundational suicide prevention course. Five courses in Phase 1 cover The Basics of Working with Veterans including Women Who Serve and Myths and Facts of Wounded Warriors. Phase 2 then delves into the specifics of higher education with courses such as Developing a Military Awareness Program on Campus, Advising Military Students and How to Interact with Service Animals.
"Receiving the "Veteran Ready" designation shows that our faculty and staff are willing to go above and beyond to serve those who have served. It is not just about saying that our veterans are appreciated; it goes beyond and says, "You have value" and "we are committed to your care". After all, that's what the Warriors CARE Center is all about, focusing on the Courage, Academic Success, Respect, and Empowerment of our veterans and military affiliated," said Donna Pittman, Warriors CARE Center Coordinator. "They've cared for us and it's our turn to care for them."
"We value our higher education partners who are actively working to improve outcomes for their military-affiliated students. Cultural awareness training is crucial for Veteran success on campus," said Dr. Tina Atherall, CEO of PsychArmor.
About Southern Wesleyan University
Southern Wesleyan University is a Christ-centered, student-focused, faith-filled community that offers inventive learning experiences. The university endeavors to prepare its students to be dedicated scholars and servant-leaders who impact the world for Christ. For details about degree programs, go online to swu.edu.
For more information about Southern Wesleyan University and the military-friendly programs it provides, contact Donna Pittman, Warriors CARE Center Coordinator, at dpittman@swu.edu.
About PsychArmor
PsychArmor is a California nonprofit public benefit corporation providing education and support to individuals and organizations that work with, live with, and care for American service members, Veterans, and their families.
For more information about PsychArmor, contact Carole Turner, Strategic Communications, PsychArmor, at cturner@psycharmor.org.