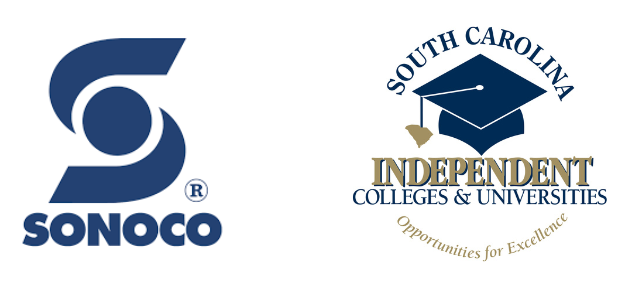 COLUMBIA, S.C. — SCICU is pleased to announce that the Sonoco Foundation has renewed its $32,000 needs-based scholarship program for students attending SCICU member colleges and universities.
Now in its third decade of partnering with SCICU, Sonoco's scholarship program is designed to help traditional age, full-time students who are South Carolina residents. Recipients must have demonstrated financial need as determined by the FAFSA® (Free Application for Student Aid). Financial aid directors at SCICU institutions will select 16 students who will each receive a $2,000 Sonoco scholarship for academic year 2023-2024.
Education is one of five areas of philanthropic focus for the Sonoco Foundation. The foundation also supports projects that address arts and culture, community development, the environment, and health and wellness. In 2021, the Sonoco Foundation donated nearly $2 million to non-profits worldwide. The total includes $251,000 in college scholarships to Sonoco employees and the community.
"We at SCICU are deeply grateful for Sonoco's generous and continued support of students attending our colleges and universities," said Jeff Perez, SCICU president and CEO. "Supporting the education of South Carolina resident students helps grow the pipeline of future leaders in the state."
The Central Carolina Community Foundation administers the grant process for the Sonoco Foundation.