COLUMBIA, S.C. — SCICU is launching its 2023 Infographics Series for State House advocacy efforts, featuring issue/topic-focused messages delivered regularly and directly to members of the S.C. General Assembly.
"We received great feedback from S.C. Representatives and Senators for our Infographics Series in 2021 and 2022," said SCICU President and CEO Jeff Perez. "I am especially looking forward to sharing the good news about the collective strength of our 21 member institutions with the 27 new House members. We are also sending the 2023 infographics to our board members and other higher education stakeholders in South Carolina."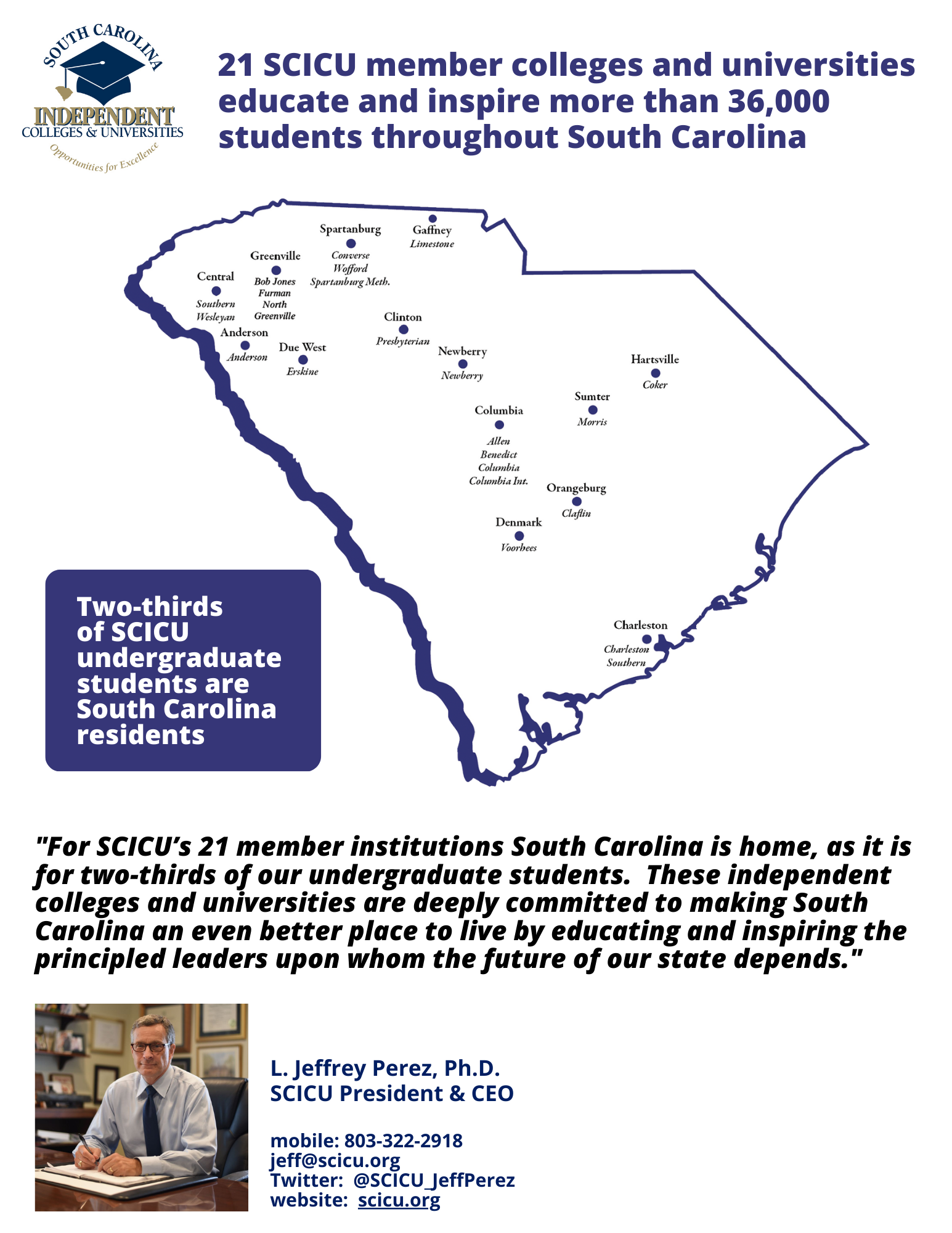 The first 2023 infographic sent to members of the S.C. General Assembly presents the combined statewide strength of SCICU's 21 member colleges and universities – over 36,000 students across the state, with two-thirds of the undergraduates calling South Carolina home.
More infographics will be sent to representatives and senators throughout the 2023 legislative session and will be highlighted on the SCICU website, monthly newsletter, and on SCICU's Facebook page and Twitter handles (SCICU President Jeff Perez and SCICU Communications – Shay Shealy West).
If you would like to receive SCICU's infographics directly in your email, please contact Shay Shealy West at shay@scicu.org.