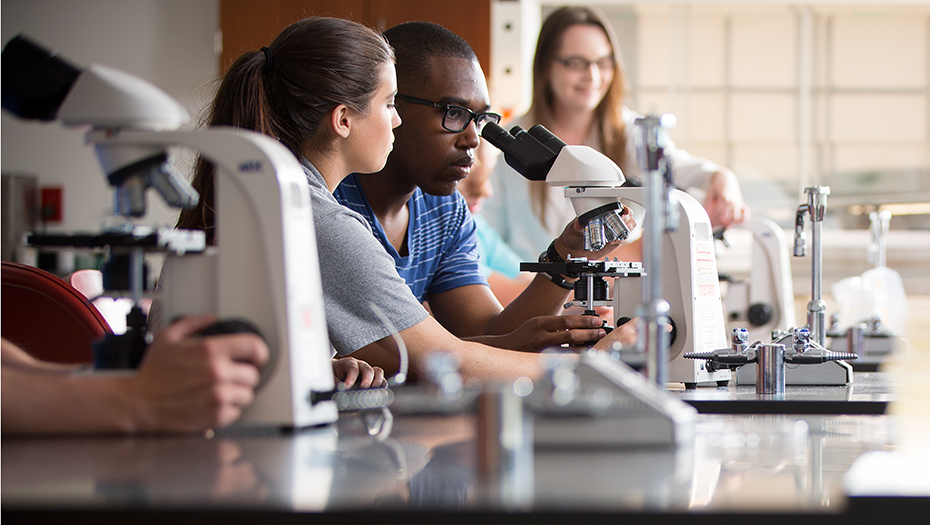 COLUMBIA, SC — Undergraduate student researchers at South Carolina's leading private colleges and universities are receiving invaluable experience in their fields of study thanks to SCICU's 2019 Student /Faculty Research program. SCICU, the advocacy and support group for independent higher education in S.C., is pleased to announce nearly $75,000 in funding for 28 undergraduate research projects in 2019.
SCICU has funded hundreds of undergraduate research projects at private colleges and universities in South Carolina since the program inception in 1995.
"We're honored to have the opportunity to foster the research of these brilliant undergraduates," said SCICU President and CEO Jeff Perez. "Many thanks to the individuals and organizations whose support makes possible the SCICU Student/Faculty Research Program."
Twenty-eight grant proposals submitted by undergraduate researchers and their mentor professors from 10 independent colleges and universities in South Carolina were selected for project funding during the 2019 research cycle.
Undergraduate researchers are busy conducting research now, and the findings from these projects will be presented in February 2020 at the SCICU Research Symposium.
While scientific research is predominantly represented in the funded student projects, there are a significant number of social research projects which address topics in history, modern languages, literature, music, philosophy, and cultural studies.
Also included in the research roster is a project focusing on environmental issues at Winyah Bay at Hobcaw Barony. This project is funded by the Belle W. Baruch Foundation, which owns Hobcaw Barony, a 16,000 acre undeveloped property on the Waccamaw Neck near Georgetown, S.C.
Hobcaw Barony boasts a rich diversity including every common ecosystem found on the South Carolina coast, making it an unparalleled site for environmental science research. The privately-owned plantation also has over 70 cultural sites, providing excellent opportunities in social and historical research. In keeping with Belle Baruch's original goal for Hobcaw Barony to be a center for teaching and research in South Carolina, the plantation continues to host researchers from over 50 colleges, universities, and research organizations.
SCICU and the Belle Baruch Foundation have a long history in supporting undergraduate research at South Carolina's private colleges and universities. The two entities share a common bond with Minor Mickel Shaw, an SCICU Life Trustee and a former board trustee for the Belle Baruch Foundation.
In 2018, the Baruch Foundation honored both Shaw and her philanthropic work through The Daniel-Mickel Foundation with a donation to the SCICU Undergraduate Research Foundation. Baruch's donation recognized the significance of Daniel-Mickel's support to SCICU–more than $1.7 million over a period of more than 50 years. A large part of Daniel-Mickel's support of SCICU continues to focus on SCICU's undergraduate student/faculty research program.
Please click here to read more about the 28 undergraduate research projects supported by SCICU funding in 2019. More can be learned here about the projects funded by SCICU in 2018.
Corporations, philanthropic groups, and individuals join SCICU each year in funding student research. SCICU recognizes the following for their generous support of student research during the 2019-2020 research cycle:
The Belle W. Baruch Foundation
Blue Cross Blue Shield of South Carolina
Bon Appetit
Russell D. Cook
The Daniel-Mickel Foundation
Milliken Foundation
The Mills B. Lane Foundation
Nephron Pharmaceuticals
Special thanks to Milliken & Company for hosting the 2019 Research Symposium and for offering to host the 2020 Research Symposium scheduled for February 20, 2020.
Background
SCICU issued the call for grants to chief academic officers at member colleges and universities in late 2018, with grant proposals due to SCICU by late February 2019. A panel of subject-area experts from SCICU's member institutions convened in April to review all submissions. Project selection and funding were announced in mid-April, with research activities commencing immediately following the announcement.
Students will have through mid-December to complete research activities. In January 2020, student researchers will submit one-page project abstracts to SCICU. The researchers and their faculty mentors will gather on February 20, 2020 to present their research findings at the SCICU Undergraduate Research Symposium at Milliken & Company corporate headquarters in Spartanburg, S.C.