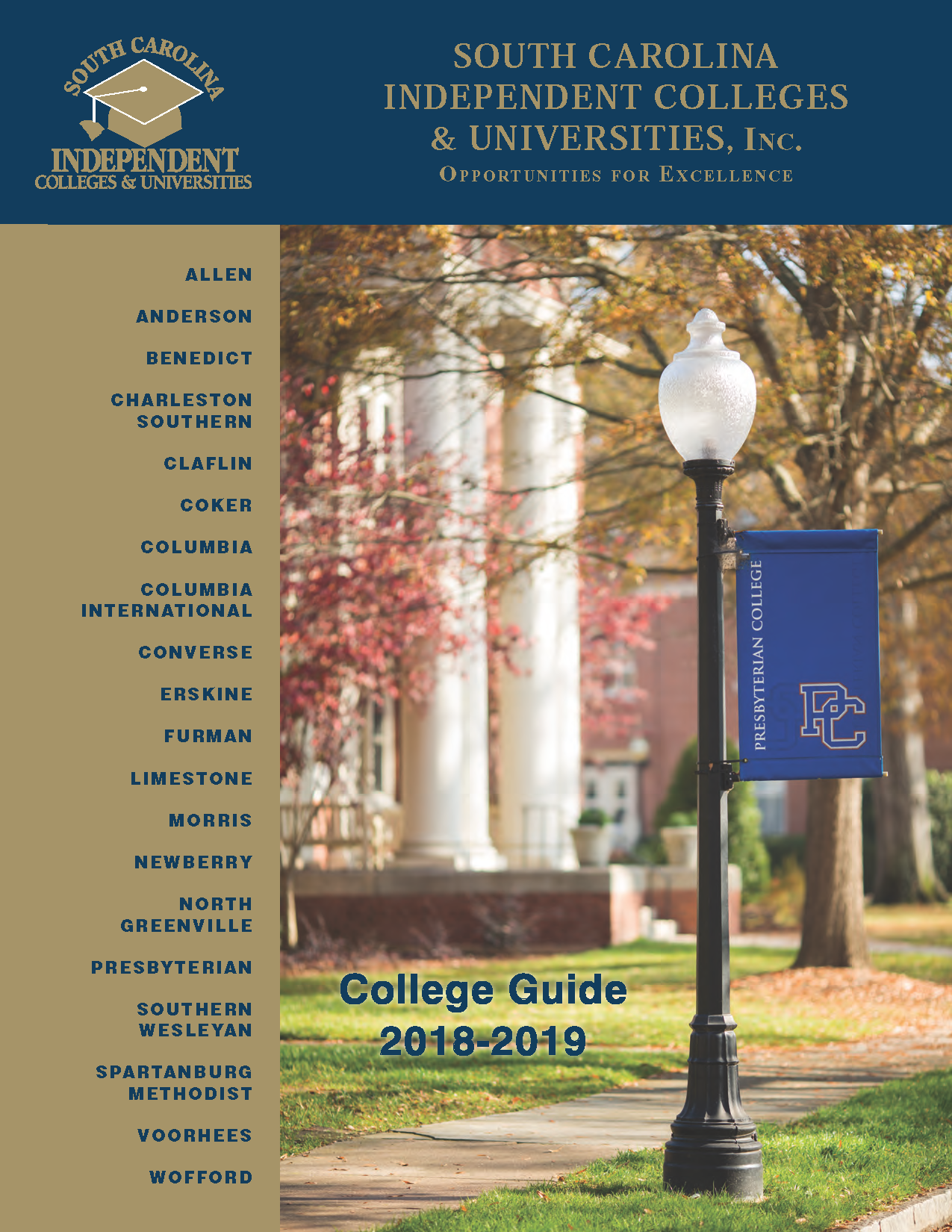 SCICU's 2018-19 College Guide is now available online for students and parents to use in making the best decisions regarding the numerous opportunities at South Carolina's leading independent colleges and universities.

The digital version of the SCICU College Guide is designed for easy viewing and reading on smartphones, tablets, laptops, and desktop computers. The digital guide is designed to flow and turn pages easily. It can also be easily downloaded and shared with family and friends.

The guide includes a wealth of information that can assist students and parents in making the best higher education choices. Admissions contacts, scholarship information, and college visitation schedules for SC's top independent colleges and universities are included in the digital guide.