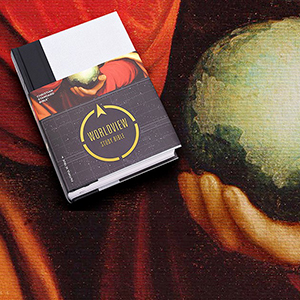 TIGERVILLE, SC (courtesy ngu.edu) — NGU President Dr. Gene C. Fant, Jr. and NGU Provost and Dean of the University Faculty Dr. Nathan Finn are among the 120 notable Christian scholars who wrote over 130 articles for B&H Publishing Group's recently-released Christian Standard Bible (CSB) Worldview Study Bible. The Bible features extensive worldview study notes and articles by notable Christian scholars to help Christians better understand the grand narrative and flow of Scripture within the biblical framework to view reality and make sense of life and the world.
Guided by general editors Dr. David S. Dockery, president of Trinity International University and NGU President Fant's inauguration speaker, and Trevin K. Wax, the Bible and reference publisher for LifeWay Christian Resources, this Bible is a resource and study tool to help the reader discuss, defend, and clearly share with others the truth, hope, and practical compatibility of Christianity in everyday life.
The CSB Worldview Study Bible features the highly readable, highly reliable text of the CSB. The CSB stays as literal as possible to the Bible's original meaning without sacrificing clarity, making it easier to engage with Scripture's life-transforming message and to share it with others.
"The CSB Worldview Study Bible, which was published in 2018, provides a new resource to help Christians better understand how the teachings of Holy Scripture provide a view of reality about all aspects of life and the world. Nearly 120 well-known scholars and Christian leaders, including Gene Fant and Nathan Finn, joined together to produce this distinctive Study Bible by providing commentary on each chapter of the Bible as well as about 130 articles related to the truth of the Christian faith and its implications for the great ideas of history and the pressing issues of our day," said Dockery. "We are genuinely grateful for the outstanding article on understanding literature by President Fant and the insightful contribution of Provost Finn on the interpretation of history."
The Bible is available for purchase in stores and online.