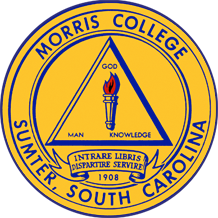 SUMTER, S.C. (courtesy Morris College Facebook page and webster.edu) — Morris College and Webster University announce a strategic partnership that will assist with the professional development and educational opportunities of eligible employees and recent graduates. The tuition reduction applies to select undergraduate and graduate programs for the group.
This agreement, announced June 13, will allow faculty, staff, and recent Morris College graduates to obtain a master's degree or complete an undergraduate degree at Shaw AFB, any of Webster's approximately 50 campuses, or online, with opportunities to enroll five terms per year. This partnership will bolster the educational and economic impact employees of the college and recent Morris College graduates will have on Sumter and surrounding areas.
The agreement brings together Webster's extended military campuses network, alongside its Corporate Partnership offices, and Graduate Studies programs and Morris College's employee benefits, and the college's Career Services post-graduate services offered to students.
More information is available at webster.edu/ocp.