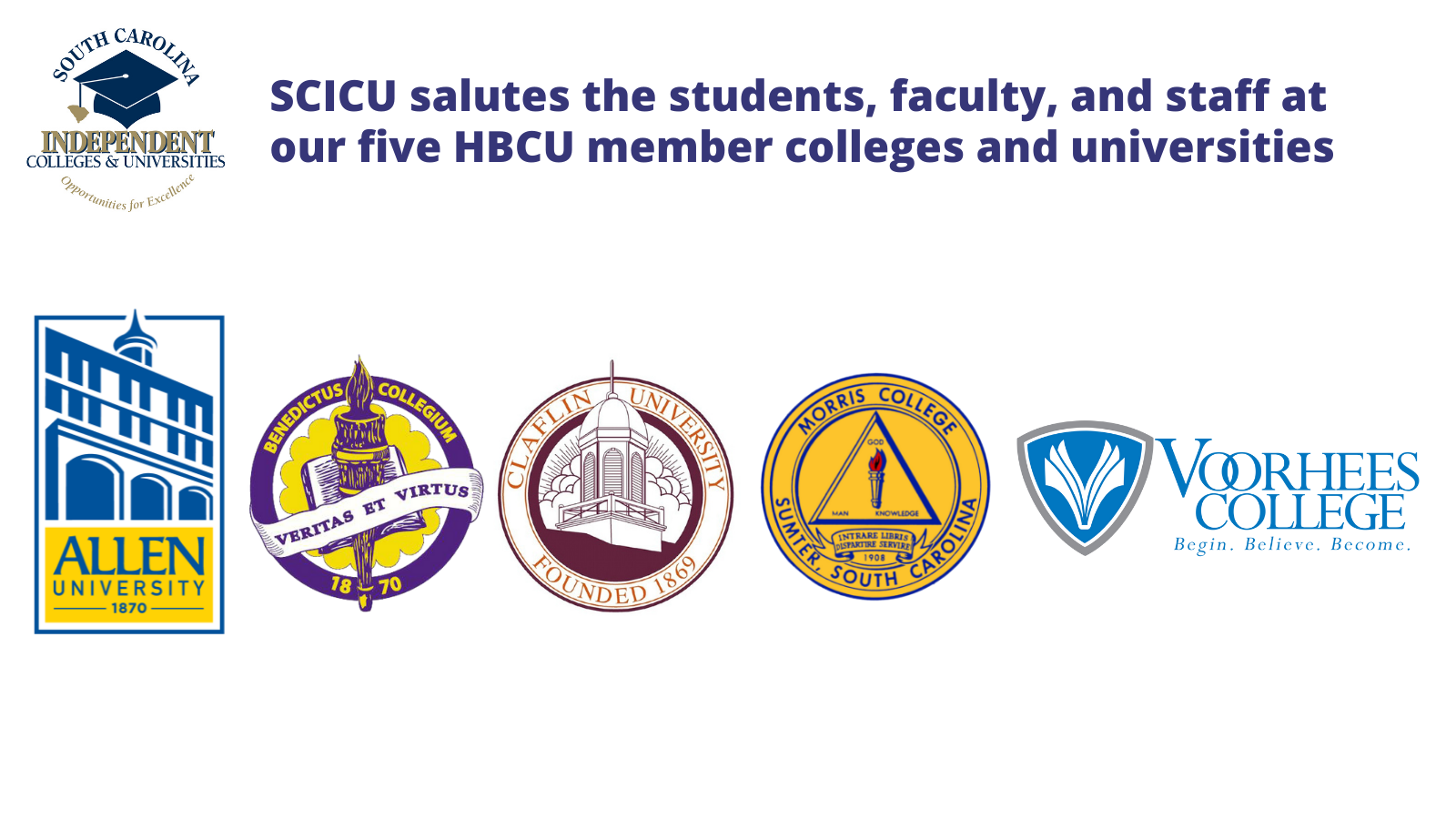 COLUMBIA, S.C. — Recognizing the strengths and myriad contributions of South Carolina's eight historically Black colleges and universities, Gov. Henry McMaster on Feb. 15 signed into law House Bill 4576, which designates the third Tuesday in February as "Historically Black Colleges and Universities Day. ("SC HBCU Day").
Support for this recognition was strong throughout the General Assembly, as both the House and Senate unanimously voted to send the HBCU Day bill to Gov. McMaster.
Presidents from South Carolina's eight HBCUs, including the presidents from SCICU's five member HBCUs, joined lawmakers and other leaders at Gov. McMaster's Feb. 15 ratification ceremony. SCICU's HBCU members are Allen University, Benedict College, Claflin University, Morris College, and Voorhees College. The other three HBCUs in South Carolina are Clinton College, Denmark Technical College, and South Carolina State University.
"SCICU's five HBCU member institutions have a distinguished record of access and opportunity. Their graduates become prominent leaders throughout South Carolina and nationally," said Jeff Perez, SCICU president and CEO. "I can think of no more fitting way to applaud their achievements than by creating SC HBCU Day."