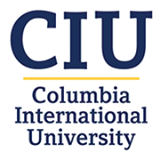 COLUMBIA, S.C. (courtesy ciu.edu) — Columbia International University is getting ready for a huge celebration at Homecoming 2023 on Nov. 3-4. Alumni and friends of CIU will be celebrating with current students, faculty and staff at the Grand Finale, culminating the yearlong celebration of CIU's 100th anniversary and the God who has answered a century of prayers.
Special events include three CIU alumni: Hear singer/songwriter Laura Story in concert with the CIU Ambassador Choir, have breakfast with best-selling author Rob Morgan, and be encouraged by pastor, speaker and award-winning author Paul Tripp.
Other exciting Homecoming activities include CIU Roots Tours, featuring a visit to the historic Robert Mills House, a part of CIU's downtown campus prior to 1960. Other Roots Tour locations highlight CIU's heritage and importance to South Carolina's capital city.
Celebrate Columbia International University's "middle name" at the international flag parade on CIU's International Boulevard led by 50-year alumni. And of course, Homecoming includes class reunions.
The celebration culminates with a 100th Anniversary Gala and Hall of Faith induction.
Register for Homecoming and the Grand Finale today at CIU.edu/celebration!