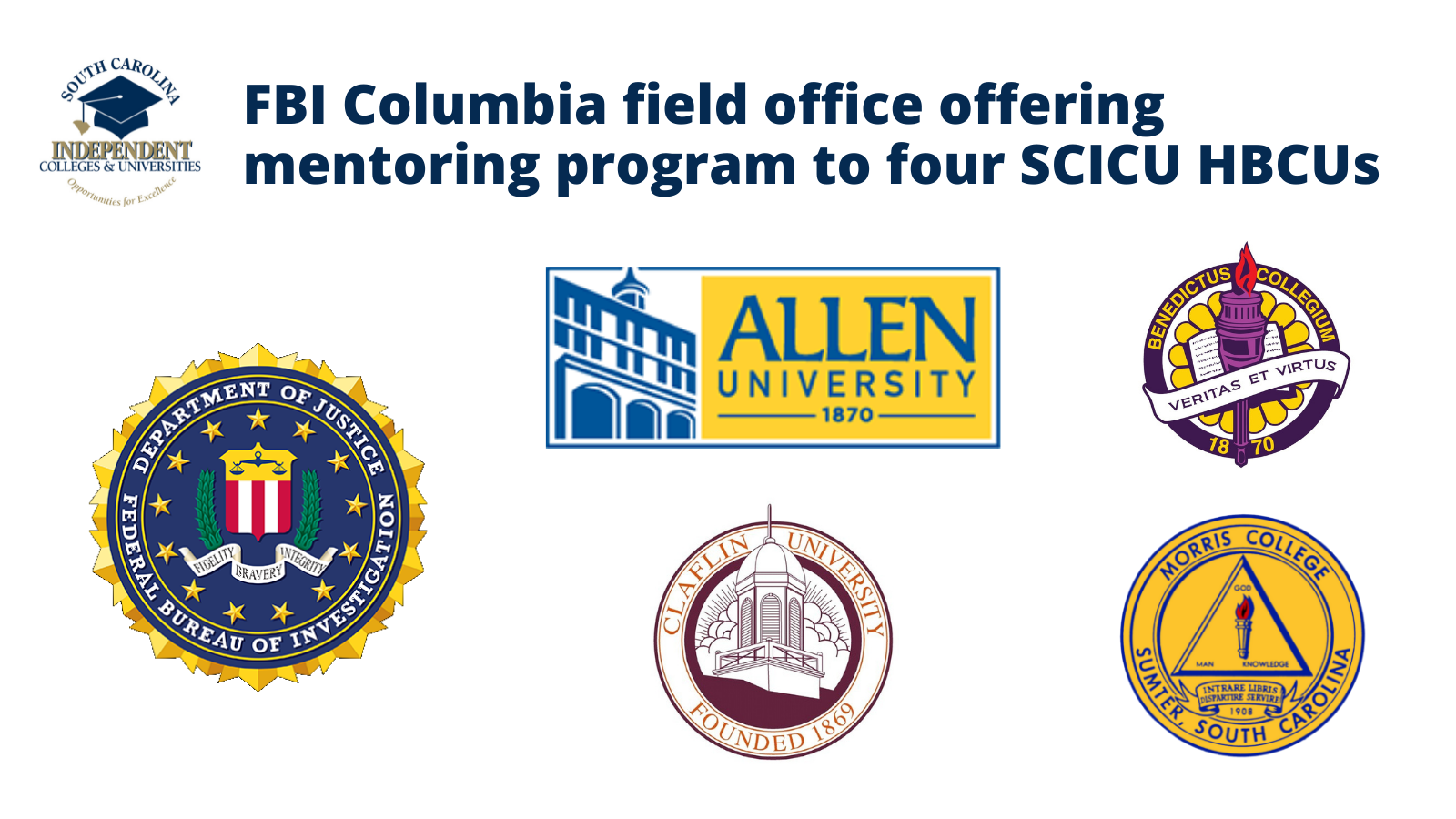 COLUMBIA, S.C. (courtesy fbi.gov and benedict.edu) — The FBI Columbia field office has announced that four SCICU member HBCUs — Allen University, Benedict College, Claflin University, and Morris College — will participate in the bureau's first mentoring program inspired by the Beacon Project.
FBI personnel will serve as mentors to select students at five South Carolina HBCUs — Allen University, Benedict College, Claflin University, Morris College, and South Carolina State University. The students will meet with FBI mentors periodically over the next few months through the beginning of the spring semester. During that time, students will learn more about the FBI, potential career opportunities, and will receive information designed to help them succeed during and after their college experiences.
"We have to be creative in the ways we engage young people," said C. Tillie, a community outreach specialist with the FBI Columbia Field Office. "It's important that we create programs to facilitate communication and collaboration, while supporting the FBI's commitment to diversity."
"We applaud the FBI for moving in a direction to mentor possible candidates who are representative of their communities, especially if those communities are currently underrepresented," said Dr. Roslyn Clark Artis, president and CEO of Benedict College. "Benedict students care about crime in their communities and want to be a part of the solution while benefiting from the exposure of law enforcement careers offered by the FBI's Beacon Project."
The FBI's Beacon Project launched in Huntsville, Alabama, in June 2021. The purpose of the initiative is to foster a genuine, long-lasting relationship between underrepresented communities and the FBI.