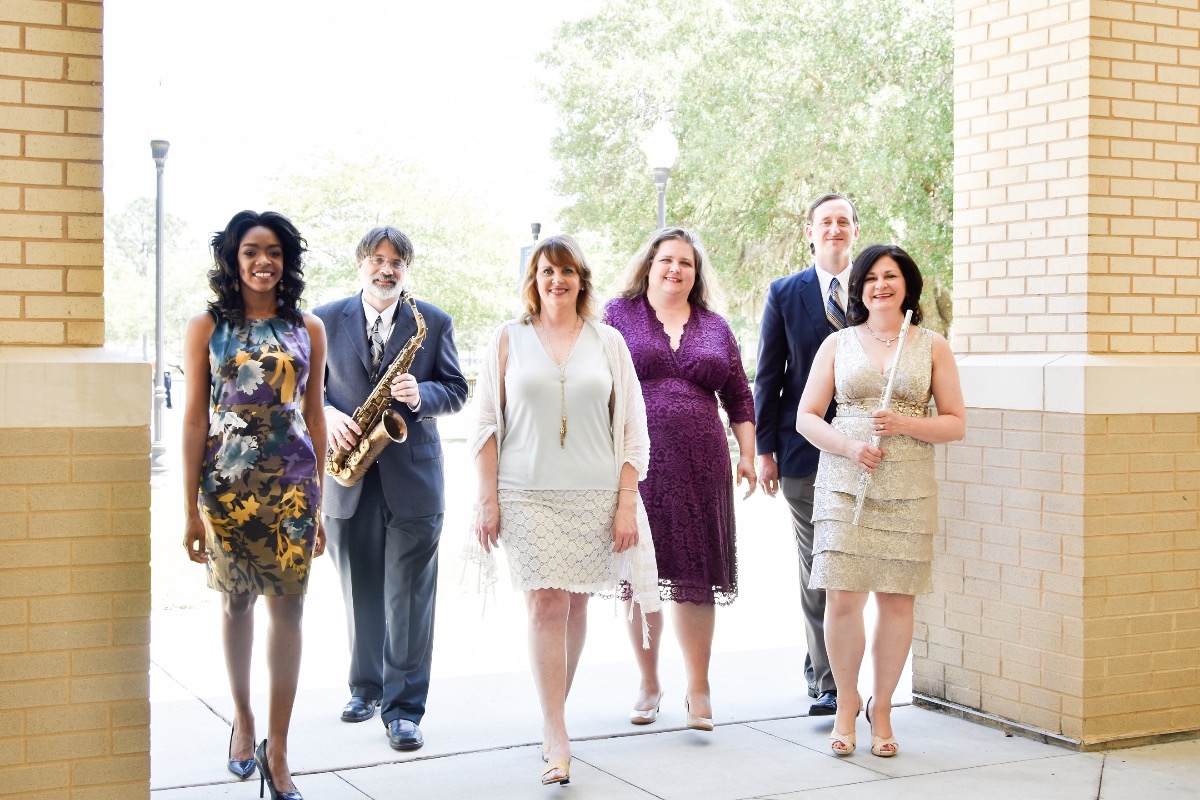 CHARLESTON, SC (courtesy csuniv.edu) — The Piccolo Spoleto Festival features many of CSU's finest in a variety of events each year. The 2018 festival opened on May 25 and continues through June 10.
Several faculty members were part of the Charleston Symphony Orchestra for the popular Sunset Serenade Concert on the steps of the Custom House on Friday, May 25. This concert also featured the Lowcountry Voices choir directed by CSU alumnus Nathan L. Nelson.
CSU students were featured in events such as Piccolo Spoleto Festival of Churches and Synagogues: The Singers of Summerville "Music of the Living" on May 26 and with the Charleston Men's Chorus at the popular Memorial Day Concert on May 28.
In addition to choral directors Dr. Valerie Bullock (Singers of Summerville) and Ricard Bordas (Charleston Men's Chorus), the faculty will be featured in ensembles and as soloists in several events. On Tuesday, May 29 the Piccolo Spoleto Festival Spotlight Concert Series will present a recital of French music featuring faculty including soprano Dr. Jill Terhaar Lewis, mezzo sopranos Dr. Jennifer Luiken and Shanelle Woods along with Dr. Brad Parker (piano), Regina Helcher Yost (flute), and Mark Sterbank (saxophone). Sterbank will be featured in a second Spotlight Concert on June 5 in a program titled Hello Saxophone! Presents "Saxophone Stories."
Sterbank will also be playing with the Charleton Singleton ensemble for Let's Groove: The Music of Earth, Wind, and Fire on June 1 at the Charleston Music Hall.
Terhaar Lewis will be featured with her ensemble The In-Between in a concert of new musical settings and poetry at Holy Trinity Windermere featuring the poems of Charleston's Poet Laureate Marcus Amaker on May 30. The In-Between merges classical and jazz styles into a unique, creative style of chamber music with jazz improvisation that varies with each performance and also includes jazz musicians Robert Lewis (soprano saxophone) and Gerald Gregory (piano).
Woods was a soloist in a Sound of Charleston concert on May 26 at Circular Congregational Church.
CSU staff member Paul Thomas will be performing in the Spoleto Festival USA concert Angels featuring the Westminster Choir on May 29.
Throughout the festival, CSU faculty pianist Dr. Janet Elshazly will be playing in every Rising Star concert featuring talented, young musicians in a variety of events from May 28 through June 8.
More information on CSU involvement in Piccolo Spoleto 2018, including performance/event schedules and links for ticket purchase, may be viewed at http://www.csuniv.edu/news/csu-featured-at-piccolo-spoleto-festival-2018.php
The Piccolo Spoleto Festival features artists from the Southeast region and was developed to coincide with and compliment Spoleto Festival USA with regional offerings of art, music theater, poetry, film, children's events, and more, consisting of 500 events over the course of 17 days. For more information on the Piccolo Spoleto Festival, visit piccolospoleto.com.