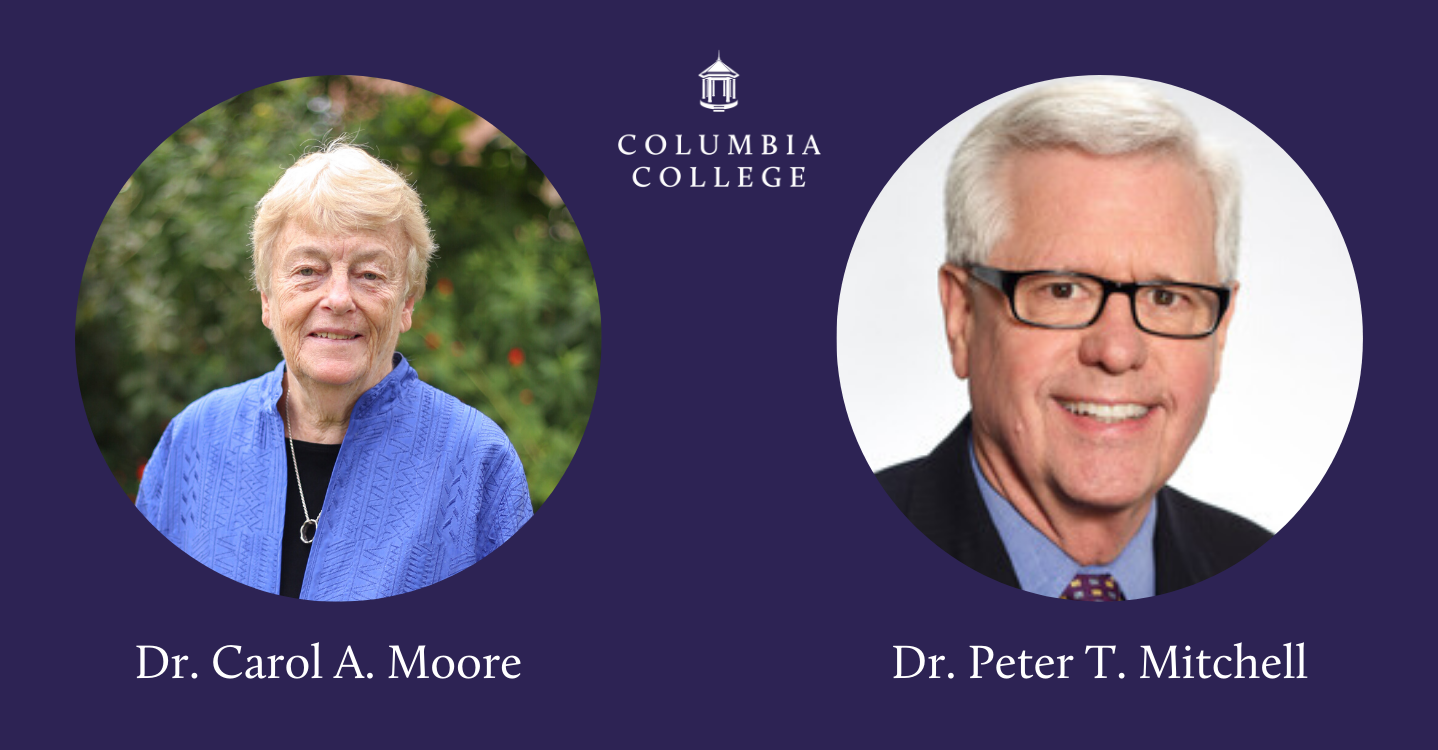 COLUMBIA, S.C. — Dr. Peter T. Mitchell, president of Columbia College from 1988 to 1997, is returning to the institution as its interim president upon Dr. Carol Moore's retirement announcement, effective immediately.
Dr. Moore served as president of Columbia College for four years and guided the school through significant transitions, including the recent announcement of coeducational day programs beginning fall 2021.
"The Columbia College family thanks President Moore for her tireless effort to make our school a special place for so many. She has taken on repositioning Columbia College with leadership and strength," Board of Trustees Chair Toby Goodlett said. "Since her arrival in September 2016, Dr. Moore has been invaluable to our mission. We respect her decision to step away at this time to care for her family and her health and we want to express our appreciation for her unwavering dedication to our school and mission," Goodlett added.
"SCICU is grateful for Dr. Moore's leadership at Columbia College and with SCICU's board of trustees," said Jeff Perez, SCICU President and CEO. "We wish her much happiness in her retirement."
The challenges associated with transitioning to coeducational programs, combined with the need to provide a comprehensive response to COVID-19, convinced Columbia College trustees to select a familiar voice for their interim president.
Dr. Mitchell served as Columbia College's fourteenth president, leading the institution for nearly 10 years. Under Dr. Mitchell's leadership, Columbia College created the Women's Leadership Institute, built the Johnnie Cordell Breed Leadership Center, and helped secure funding for the Barbara Bush Center for Science and Technology.
In addition to his previous leadership at Columbia College, Dr. Mitchell has significant experience as president at three other independent colleges located in three different geographic regions. Before joining Columbia College, Mitchell was president of Lasell College in Newton, Mass. from 1983 to 1988. After his leadership at Columbia College, Mitchell went on to serve as president at his alma mater Albion College, a Michigan liberal arts college.
After retiring from Albion College, Dr. Mitchell founded Proactive Transition Management, LLC, a consultancy specializing in strategic planning, enrollment management, fundraising, and executive searches for independent colleges and universities.
Mitchell holds an Ed.D. in higher education leadership from Northeastern University. He earned an Ed.S. in information systems technology at Indiana University, an M.A. in English language at the University of Michigan, and a B.A in English and religion from Albion College.