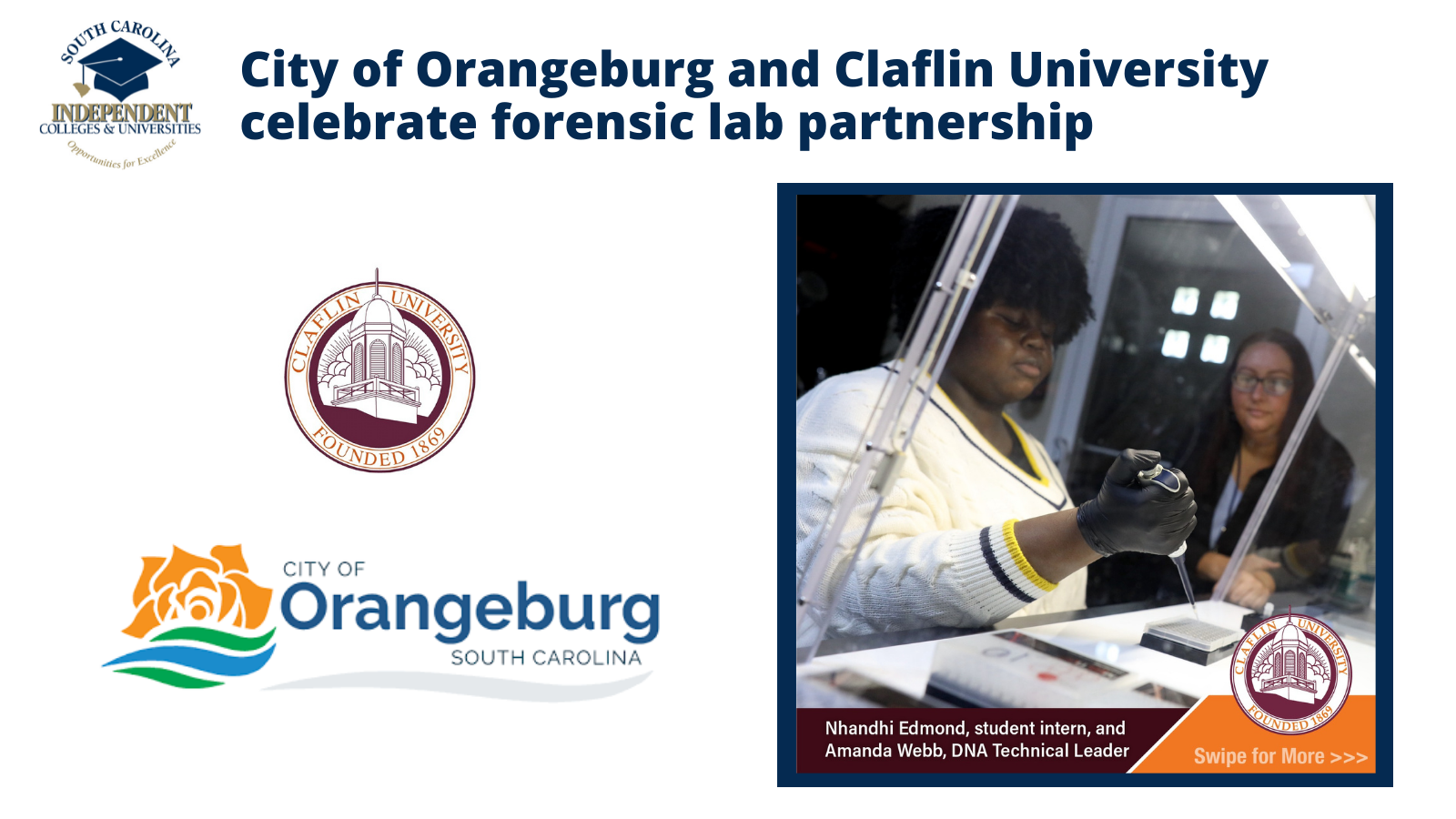 ORANGEBURG, S.C. (courtesy Claflin Facebook page and wltx.com) — Claflin University and the City of Orangeburg held a press conference and open house on September 26 to showcase Orangeburg's forensic lab.
This is a unique public/private partnership between the two entities. No other such partnership exists in South Carolina that has improved the efficiency and effectiveness of the criminal justice system and made a positive impact on the local community's quality of life.
"I'm really excited about the benefits that will be shared between Claflin University and the City of Orangeburg," said Orangeburg Director of Public Safety Charles Austin. "It certainly will help us because it will expedite the processing of evidence that we collect at various crime scenes, and I believe it will be as helpful with Claflin."
The forensic lab, which is accredited, is a fully-functioning law enforcement-controlled facility that processes various types of evidence, conducts fingerprint examinations and DNA analysis. Forensic services include controlled substance testing, crime scene analysis, latent fingerprint examinations and DNA analysis.
Biotechnology students will have research opportunities and help work on mock criminal cases. They will work alongside other DNA analysts in the facility.
"I think we're going be able to do some really good things for the community in the area and hopefully the fact that we're local and can immediately address local cases will help us to identify subjects more quickly and get them off the street," said Forensics DNA Analyst Jennifer Clayton.
To date, the partnership between the Orangeburg Department of Public Safety and Claflin University has helped provide a faster turn-around, which means quicker convictions. This reduces crime by removing repeat offenders from the streets and makes the community safer.
For more photos from the event, visit Claflin University's Flickr page.