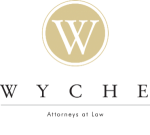 Long Business Description
Company Description: Wyche has practiced law and served South Carolina for more than 90 years. In that time, we have participated in landmark litigation, served as counsel on cutting-edge transactions, provided community leadership that has helped shape and drive our region's growth and success, and advised a number of our state's private colleges and universities, along with public and private secondary schools.
Some of the matters we have handled for our higher education clients include: Advice on student discipline & honor code issues; Reviews of staff and faculty contracts, executive compensation plans, & faculty handbooks; Negotiation of vendor contracts; Advice regarding FERPA & disclosure of educational records; Representation of colleges in bond issues; Advice on the law regarding prudent management of endowments; Review of corporate charters and compliance with IRS nonprofit regulations; Development of policies on intellectual property ownership; Litigation, including disputes over tenure, employment contracts, and board composition at a private college; Review & advice on Title IX compliance; and assistance with EPA environmental audits.
Wyche is a strong supporter of private colleges and universities, and takes great pride and pleasure in assisting them.