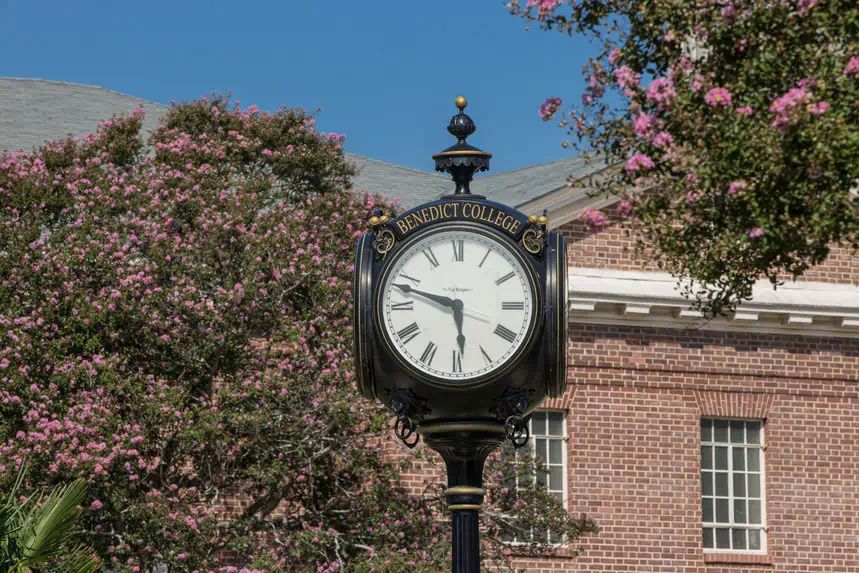 COLUMBIA, S.C. (courtesy benedict.edu) — Benedict College is pleased to announce the successful reaffirmation of its accreditation from the Southern Association of Colleges and Schools Commission on Colleges (SACSCOC). The 10-year reaffirmation was officially disclosed during the Commission's December 2022 annual meeting. This stellar achievement culminates a three-year process in which the college participated in an extensive self-study, external peer reviews by off-site and on-site committees, and final validation by the SACSCOC Board of Trustees.
SACSCOC primarily serves institutions throughout the southern United States, evaluating their success in meeting regulatory, operational and instructional standards outlined by the Department of Education and reinforced by SACSCOC's 780 member institutions. The commission's fourteen Principles of Accreditation address all aspects of college operations, including institutional mission, effective governance, academic integrity, financial health and fiscal oversight, administrative effectiveness, and institutional planning and assessment. Benedict's approval came with no recommendations for improvement, validating the innovative educational and business practices initiated by the college's current president, Dr. Roslyn Clark Artis.
President Artis assumed leadership of the institution in 2017, just as the college was entering its compliance certification process. Capitalizing upon the evaluative processes in which the college was already engaged, she managed the development and implementation of the B.E.S.T. Plan for BC – a Bold Execution of a Strategic Transformation. Over the next five years, this strategic plan ushered in a host of groundbreaking achievements, including multi-million dollar corporate, private, and public partnerships, with organizations such as ServiceNow, BlueCross BlueShield of South Carolina, Dominion Energy, and Palmer's Skin Care; establishment of the institution's first graduate degrees in Business Administration and Sport Management, as well as high-demand bachelor's programs in Cybersecurity and ESport Administration; and the expansion of program-level accreditations with endorsement of the Bachelor of Science in Environmental Engineering by the Accreditation Board for Engineering and Technology or ABET and the continuance of program accreditations from the Accreditation Council for Business Schools and Programs (B.S. programs in Accounting, Business Administration, and General Business), the National Environmental Health Science and Protection Accreditation Council (B.S. in Environmental Health Science), the Council on Social Work Education (B.S.W. in Social Work), and the National Association of Schools of Art and Design (B.A. in Studio Art).
"This result validates Benedict College's compliance with all SACSCOC standards and reflects the hard work and commitment of the trustees, administration, staff and faculty to the peer review process. This outcome reflects that the College is well positioned for continued success," said Benedict College President and CEO Dr. Roslyn Clark Artis.