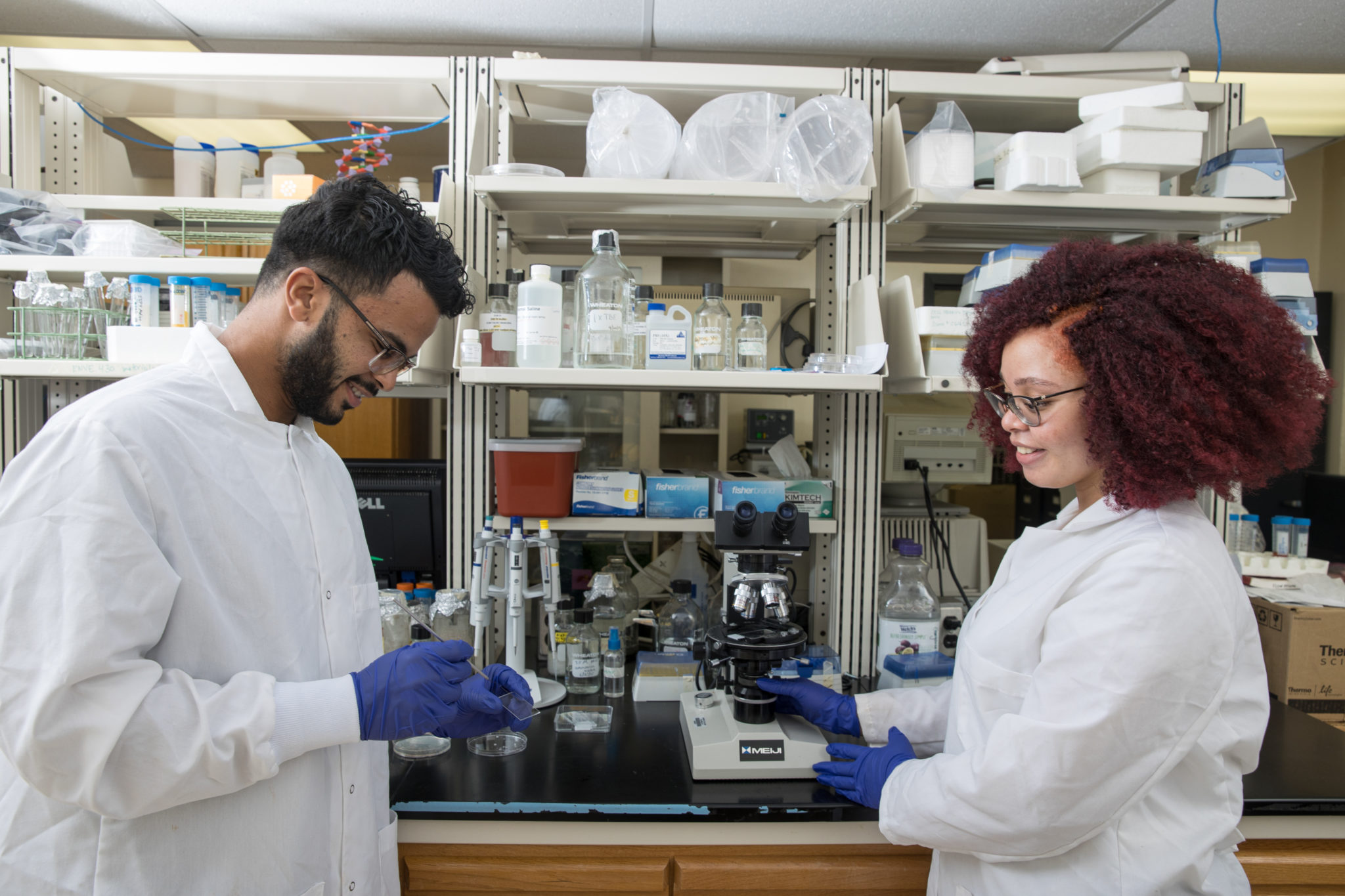 COLUMBIA, S.C. (courtesy benedict.edu) — Benedict College is the first institution of higher education in the nation to sign a Memorandum of Agreement (MOA) with the U. S. Department of Veteran Affairs to participate in the Veteran Health Administration (VHA) Health Care Talent Academy (HCTA). Benedict College scholars will participate in a dynamic and innovative learning and development program for undergraduate students interested in health careers. The MOA between the VA and Benedict College was signed by Dr. Roslyn Clark Artis, President and CEO of Benedict College, and Dr. Steven L. Lieberman, Deputy Under Secretary for Health, performing the delegable duties of the Under Secretary for Health.
"Benedict is proud to be the first higher education institution in the nation to sign an MOU for the VHA Health Care Talent Academy," said Dr. Roslyn Clark Artis, president and CEO of Benedict College. "The partnership introduces our students to careers in the Veteran's Healthcare System. Our veterans have served their country with distinction, and we want to ensure that they are receiving the highest quality healthcare in return for their service. This partnership reflects another step in that direction."
The Health Care Talent Academy was created under the authority of the Johnny Isakson and David P. Roe, M. D. Veterans Health Care and Benefits Improvement Act of 2020. The pilot program will increase awareness, knowledge, and empathy of future health conditions common in Veterans among Benedict students interested in the health care field. Students will have an opportunity to do 20-40 hours of clinical shadowing and observing at the Dorn VA Medical Center. There are 1-3 four-month sessions. The program kicked off with the first orientation session on Monday, May 2, 2022.
About Benedict College
Founded in 1870 by a woman, Bathsheba A. Benedict, Benedict College is a private co-educational liberal arts institution, offering 26 competitive baccalaureate degree programs. The Midlands HBCU welcomes students from all 46 counties in South Carolina, 30 states across America, and 26 countries around the world.
Benedict offers several high-demand fields of study in STEM, Cyber Security, Mass Communication, Sport Management, Business Administration, Engineering, Computer Science, Biology, and Education. The College also has a diverse faculty and importantly, 80 percent of courses are taught by full-time faculty.
Over the past ten years, three out of five Benedict College graduates have attended professional or graduate schools. There are over 18,000 proud Benedict Tigers throughout the nation. Benedict College has been a community leader for over 150-years and is a significant contributor to South Carolina and the region. Contributing $130 million and 1,218 jobs in total local and annual economic impact, a Benedict graduate working full-time throughout his or her working life can expect to earn $1.1 million in additional income because of their Benedict College degree.
The College made front-page news in the spring of 2018 when it became the first South Carolina college to lower its tuition by 26 percent. Cutting tuition drew praise from the Commission on Higher Education, South Carolina's education oversight body. The commissioner noted that the move Benedict College made should be applauded because it offers families affordability and students greater access to higher education.
Benedict College has been highly regarded and exceptionally ranked for its programs by several academic and traditional publications.  For example, Benedict College was ranked as one of the top baccalaureate colleges in the nation by Washington Monthly magazine for creating social mobility and producing cutting-edge scholarship and research.  In 2019, Benedict College received the 2019 ACE/ Fidelity Investments Awards for Institutional Transformation and was named the HBCU of the Year by HBCU Digest.
Benedict College is accredited by the Southern Association of Colleges and Schools Commission on Colleges to award baccalaureate and master's degrees. Five of the College's degree programs hold national accreditation: The School of Education, Social Work, Environmental Health Science, Arts and Sciences and the Tyrone Adam Burroughs School of Business and Entrepreneurship.