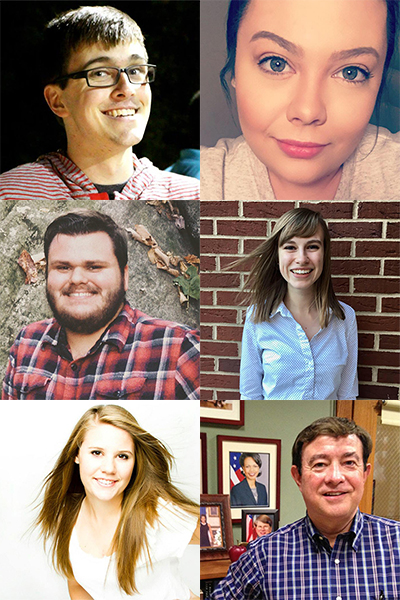 ANDERSON, SC (courtesy andersonuniversity.edu) — The nation's largest and oldest international film festival gave top marks to a team of five student filmmakers from Anderson University.
Garrett Black, Ashlyn Boudfolf, Parker Roberts, Ashley Smith and Mary Hunter Smittkamp won a Bronze Remi Award in the Student Film and Video Production category at the WorldFest Houston International Film Festival.
The students' award came at the same festival that has awarded prizes to filmmakers like Steven Spielberg, George Lucas, Ang Lee and the Coen Brothers, among others.
Their short film, produced in Professor Gorman Woodfin's corporate video production course, is a piece about Golden Harvest Food Bank (https://goldenharvest.org/), a poverty-alleviation program that serves disadvantaged people in north Georgia and Upstate South Carolina.
Woodfin said the film placed in the top 15 among 4,500 entries across 74 countries.
Woodfin hopes the AU filmmakers–Garrett Black, Ashlyn Boudolf, Parker Roberts, Ashley Smith, and Mary Hunter Smittkamp–become as well-known as Spielberg and Lucas in future years.
Black, Boudfolf, Roberts, Smith and Smittkamp are all AU students in Woodfin's video production program who are making a name for themselves in the very place that helped launch A-list Hollywood directors.
Woodfin, a Hollywood-veteran-turned-professor who has won awards of his own at major film festivals, said the students' Bronze Remi Award in the Student Film and Video Production category, is a big deal.
(Read more about Woodfin's journey to AU here.)
"I am thrilled to see our students achieve recognition at an international film festival with more than 4,500 entries and 74 countries involved," said Woodfin. who served as the supervising producer on the AU students' entry. "For one of our pieces to place in the top 15 percent is incredible."
"What really impressed me about the video project was that the people at Golden Harvest liked it so much, they immediately put it on their website," Woodfin said. "Our students' work was professional and emotionally moving. I am so proud of them."
Woodfin said the student success can be attributed to the program at the AU College of Arts and Sciences. He said the support of Dr. Wayne Cox, dean of the college, and the Communications Department Chair Robert Reeves was instrumental in helping AU students compete at film festivals like WorldFest Houston.
"A clear departmental vision, combined with the talented young men and women here at Anderson University, is putting our digital media and video production program on the map," Woodfin said. "To see our students win at a film festival that gave top honors to Spielberg, Lucas, Ang Lee and the Coen Brothers when they were beginning their career tells me we may very well have a future Lucas or Spielberg studying right here at AU."