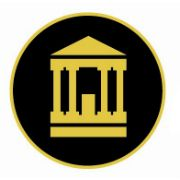 ANDERSON, SC — A recent visit from a delegation of The University of Wurzburg-Schweinfurt in Germany, including the president and chancellor Dr. Robert Grebner, resulted in the signing of a partnership between that university and Anderson University.
AU has agreements with universities around the world, but this is the first from Germany.
The delegation from the Bavarian university plans to cultivate a relationship with Anderson that will result in faculty and student exchanges as well as some joint programs in the future.
Wurzburg, the fourth biggest metropolis of Bavaria, is located at the riverside of the Main between Frankfort and Nuremberg. 10,000 out of 130,000 inhabitants are from 130 different countries. About 30,000 students keep the city vibrant and progressive.
Anderson was represented by Executive Vice President and Provost, Dr. Danny Parker.