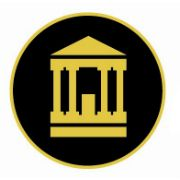 ANDERSON, SC (courtesy andersonuniversity.edu) — Anderson University will be able to provide more scholarships to students next year, thanks to a $1 million gift, University President Dr. Evans Whitaker announced during the school's opening convocation Wednesday, Sept. 13.
The gift comes from T. Walter Brashier, an Upstate real estate developer, evangelist and philanthropist, and his wife Christine, as part of the Dr. Walter and Christine Brashier Endowed Scholarship Fund. The Brashiers had previously contributed a track of land to the university, the largest such gift in the school's history, expected to sell for $1.5 million, as well as contributed to the building of the new G. Ross Anderson Jr. Student Center.
"Dr. and Mrs. Brashier have a passion for Anderson University students, and they are staunch believers in the transformative power of Anderson University as a top Christian university in the nation," Dr. Whitaker said. "Dr. and Mrs. Brashier have expressed their deep desire to move forward with an additional cash gift so we can get it invested and start earning income that we can distribute next year in the form of scholarships. The Brashiers are one of the most caring, thoughtful, and generous families I've ever had the privilege of personally knowing."
When combined, the property and the cash gift will equal $2.5 million. Dr. Whitaker said the main endowment amount would be used as an investment tool.
"Endowed funds are never spent. Instead, they are invested to produce income on an annual basis, and only the earnings on the endowment are spent," Dr. Whitaker said. "That way, the endowment will perpetually provide the University with a large amount of scholarship funds each year that can be awarded to students."
The scholarships will be given to students in amounts of at least $1,000 per year, and will be given to students from Anderson and the Upstate who are pursuing a degree in a church-related field, and demonstrate financial need.
"This is an investment in the lives of students," Wayne Landrith, Senior Vice President for Development and Presidential Affairs, said. "Higher education is a sound investment for families. Every dollar makes a difference, making it possible for students to afford college. And Christian higher education is very unique. It prepares students not only for a career academically but to explore and find their purpose in life, their calling."
Landrith said the endowment could potentially provide between 35 and 50 additional scholarships each year.
Christine Brashier attended AU, but was unable to complete her studies due to family responsibilities. The University awarded her an honorary degree in 2016.
Dr. Whitaker went on to set the tone for the school year, asking students to be mindful in the coming year of three things: scholarship, civility and the "truth and grace paradox," meaning how Jesus set the example of embodying both truth and a forgiving love.
Dr. Whitaker addressed some 800 new students, which included more than 700 freshmen, a school record, and others, including faculty and guests. The address marks the beginning of a banner year for the school, which is celebrating a record enrollment of 3,500 students; recognition for two consecutive years of being one of Apple Inc.'s Apple Distinguished Schools; and ranking by US News and World Report Best Colleges as one of the top tier regional universities in the South, as well as one of the top seven most innovative regional universities of the South.