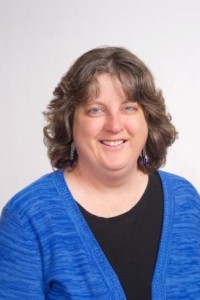 NEWBERRY, SC — Newberry College has appointed the Rev. Dr. Christina Wendland to serve as Title IX Coordinator effective Feb. 15, 2016.
The Title IX Coordinator ensures Newberry College is in compliance with Title IX of the Education Amendments of 1972, which "protects people from discrimination based on sex in education programs or activities that receive Federal financial assistance," according to the U.S. Department of Education's Office for Civil Rights.
Wendland, a tenured associate professor of Religion, has been a member of the faculty since 2007. During the past four years, she has received supplemental training on Title IX issues dealing with sexual harassment and discrimination and also has served as a Title IX investigator for the College.
"As a Safe Zone ally and member of the Campus Alliance for Respect and Diversity, I have gained valuable insights and experience into matters of discrimination and inequity that affect our campus populations," Wendland said. "I look forward to serving as Title IX Coordinator and continuing our work to make Newberry College a safe, discrimination-free place for students, faculty and staff."
As Title IX Coordinator, Wendland will be responsible for managing inquiries about suspected discriminatory behavior that could constitute a violation of Title IX mandates and facilitating timely investigation of complaints of alleged sexual harassment or discrimination.
Wendland will be accountable for staying current on relevant state and federal laws, monitoring compliance with those laws and regulations and serving as the Title IX liaison to state and federal government compliance officers. She will be responsible for disseminating educational materials to the campus community and coordinating Title IX-related educational training for faculty, staff and students.
Wendland replaces Dr. Sid Parrish who served as Title IX Coordinator for nearly four years. Parrish, an associate professor of Chemistry who joined the faculty in 2006, will continue to serve as the Executive Director of Institutional Research and Effectiveness.
"Dr. Wendland is an excellent choice to serve in this role" Parrish said. "She is thoughtful, experienced and cares deeply about the academic success and overall well-being of our students."
Wendland will consult on Title IX issues with senior officials throughout campus, working in close association with the offices of Human Resources, Student Affairs, Athletics and Campus Security.
In her role as Title IX Coordinator, Wendland will report to the Office of the President. She will provide ongoing consultation to the president and his leadership team, receiving assistance as needed from legal counsel on complex harassment or discrimination cases.
"The College has been well-served by Dr. Parrish in his role as Title IX Coordinator and we are fortunate these duties are progressing into the very capable hands of Dr. Wendland," said Newberry College president Dr. Maurice Scherrens. "With her background and experience, Dr. Wendland is well-prepared to assume this important role. She is a strong advocate of diversity and inclusion and will ensure the College sustains its rigorous standards for compliance."
More information regarding this appointment may be read in the Newberry College Newsroom.